Print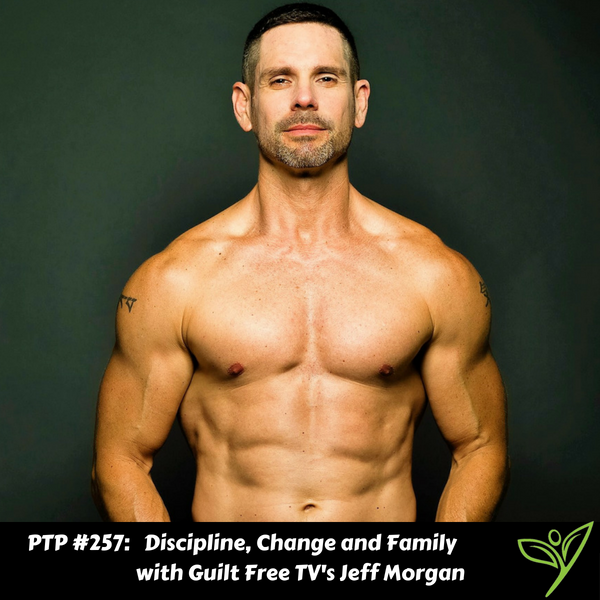 Podcast: Play in new window | Download
Subscribe: Apple Podcasts | Google Podcasts | Spotify | Stitcher | TuneIn | RSS

In today's episode of The Plant Trainers Podcast, we talk to Guilt Free TV's Jeff Morgan about discipline, change, and family. Jeff is an extremely motivational guy and he actually has a lot in common with Adam. After recognizing the signs that his diet was not supporting his body the best way it could, he made some drastic changes and never looked back. Kicking bad habits, following your destiny and healing is not an easy thing.
Adam and Jeff share some of their insight into what helped them make a very fast change and stick with it long term embracing it as a new lifestyle and everyday reality. Since Jeff has some big guns, we talk about protein and how making the switch to a plant-based lifestyle affected his muscles. And of course, we talked family. We are so grateful for all of you who are sharing these podcasts and leaving us ratings and reviews. They help others find us and help those people propel themselves forward in their health journeys hopefully avoiding unnecessary illnesses and health events in their own lives.
Jeff Morgan was a competitive gymnast for 10 years competing through college. He was fascinated by how certain exercises developed strength and size in different parts of the body. After gymnastics ended, he became certified as a personal fitness trainer and continued his education on how to design his perfect body and help others design theirs as well. As he approached his 40's, he was suffering from many symptoms of ill health such as Rosacea, intestinal bloating, constipation, joint inflammation, and allergies and no longer recognized himself as that young, fit and clean looking athlete he once was. As a father of 2 magnificent boys he wanted to age powerfully and gracefully for them and now he's doing just that.
Not only is he helping his family by becoming the strongest, healthiest version of himself, he's also helping to create positive change for the animals and the environment which are both suffering due to the animal product industries. His YouTube channel Guilt Free TV helps spread information and awareness regarding a vegan lifestyle. He also works for Clean Machine Plant-Based Fitness Nutrition as the Sales Rep for the company and is working to help turn a dirty industry, clean.
In this episode we discuss:
Symptoms of needing a change

Discipline

Making changes

Seeing and feeling is believing

Bad habits

Building muscle with plants

Protein and healing

Kids and the Plant-based world

Sugar

Action steps for people to start today…
Links to things we mentioned:
Thank you to our sponsor Four Sigmatic Foods. They make drinking mushrooms delicious and easy with a variety of superfood beverages from coffees to matcha to hot cocoa and more! Visit www.foursigmatic.com/planttrainers and enter the promo code "planttrainers" for 15% off on your order!
Jeff Morgan: Website, Facebook, Instagram,
Guilt Free TV – on YouTube
Uprooting The Leading Causes of Death – Nutritionfacts.org
How Not To Die with Michael Greger M.D. – PTP206
Thank you to this month's Patrons for supporting us on Patreon:
"Joe"
Millie Pearson
Mary Lou Fusi
Carmen Fanous
Emily Iaconelli
Spanish Armada
Michele Olender


Don't forget to contact us at info@planttrainers.com with your question for our Plant Trainers Facebook Lives!
We hope you enjoyed this podcast! Please take a moment and leave us a rating and review over on Apple Podcasts – we would be grateful! This will help get our podcast out to others who may enjoy it. We promise to read your reviews and consider your feedback. This show is for you.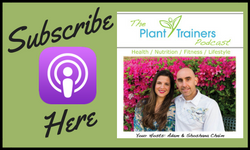 Please subscribe to The Plant Trainers Podcast on your favorite podcasting platform.







Help us by spreading the news about our totally awesome Podcast!
Click here for a list of our services