Podcast: Play in new window | Download
Subscribe: Apple Podcasts | Google Podcasts | Spotify | Stitcher | TuneIn | RSS

In this episode of The Plant Trainers Podcast, we talk with Dr. Will Bulsiewicz (Dr. B.) all about microbiome, fermented foods, the fiber paradox and histamine. IT's always fun talking with Dr. B as he is a wealth of information. One might even say his episodes are full of sh..but we would not want to give you the wrong impression. We talked about how dog kisses and human kisses can help your microbiome. We then get into new research on fermented foods. And see where kombucha is on the list. And we finally got to the topic as planned of histamine. You're going to want to listen to this closely and take notes as there is some great info here. And Find out what is the superfood for histamine reaction. 
Dr. Will Bulsiewicz (or "Dr. B") is an award winning gastroenterologist, internationally recognized gut health expert and the New York Times-bestselling author of Fiber Fueled and The Fiber Fueled Cookbook. He sits on the Scientific Advisory Board of ZOE, has authored more than twenty articles published in peer-reviewed scientific journals, has given more than forty presentations at national meetings, presented to Congress and the USDA, and has taught over 10,000 students how to heal and optimize their gut health. He lives in Charleston, South Carolina with his wife and children.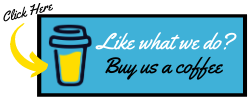 In this episode we discuss: 
Dogs and gut microbiome

Microbiome and relationships 

CRH

Gut held hostage 

Stress management 

Microbiome and getting back into public

New research in fermentation 

Fermented foods

Kombucha yay or nay 

Histamine 

DAO 

Pea sprouts and other legumes 

Fiber paradox 
Links to things we mentioned:
Plant-Based Comfort Foods – eCookbook
Dr. Will Bulsiewicz – Website, Instagram, Facebook
Fiber Fueled – Book
Fiber Fueled For Better Health with Dr. Will Bulsiewicz – PTP356
Probiotics & Fermentation with the HappyGutMD, Dr. Will Bulsiewicz – PTP219

Thank you to this month's Patrons for supporting us on 
Patreon
:
Millie Pearson
Mary Lou Fusi
Spanish Armada
Mark Jeffrey Johnson


Don't forget to contact us at info@planttrainers.com with your questions!
We hope you enjoyed this podcast! Please take a moment and leave us a rating and review over on Apple Podcasts – we would be grateful! This will help get our podcast out to others who may enjoy it. We promise to read your reviews and consider your feedback. This show is for you.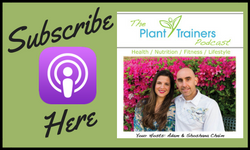 Please subscribe to The Plant Trainers Podcast on your favorite podcasting platform.
Help us by spreading the news about our totally awesome Podcast!
Click here for a list of our services