Print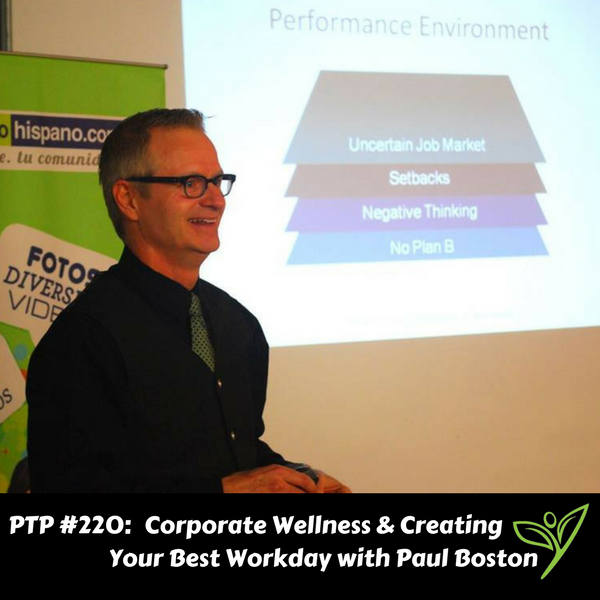 Podcast: Play in new window | Download
Subscribe: Apple Podcasts | Google Podcasts | Spotify | Stitcher | TuneIn | RSS
In today's episode of The Plant Trainers Podcast, we talk to Paul Boston about the concerns and progressions around corporate wellness. Mental health is an issue that is being spoken about more and more here in Canada and not only that, but corporate leaders are being proactive and doing all they can to keep their employees' minds healthy, ready for change and of course becoming more productive. One of the most interesting items we discuss is the difference between work-life balance and work-life blending. Whether you are just entering the workforce, have been there for years or are actively climbing the corporate ladder, there are some really great takeaways that will help you excel in your life.
Paul Boston is the president of Actus Performance Inc., a human performance development firm. Paul started his professional career working in the fast-paced and demanding world of marketing and advertising with Fortune 500 companies around the globe. At the same time, he started racing at the elite level of triathlons and qualified four times for the World Triathlon Championships and started to discover performance similarities between his athletic and professional career. He then went back to school to study adult training and development, specializing in workplace performance. As an organizational performance development specialist, Paul works with clients to help them understand the fundamental performance values, attitudes and skills people, teams and organizations need in our ever-changing modern-day work world. Paul has published numerous articles and spoken to professional organizations across North America on 21st-century workplace performance.
In this episode we discuss:
Plant-based eating for athletes

Corporate performance and corporate wellness

Handling change in the moment

Finding vegan options in the cafeteria

Create communication and dialog about making change

What are the mental health challenges?  

What are the signs?

Reactive or responsive

Work-life balance vs blending

The stigma

How to get health and wellness support into your business

Myths of corporate wellness

Practical skills



Links to things we mentioned:
Saturday October 21, 2017 – Wizard of Oddz Charity Event – Get Your Tickets Here!
Paul Boston's Website, Linkedin, Twitter  
Mental Illness – PTP006
Thank you to this month's Patrons for supporting us on Patreon:
"Joe"
Millie Pearson
Stu Dolnick
Mary Lou Fusi
Carmen Fanous
Emily Iaconelli
Spanish Armada



Don't forget to contact us at info@planttrainers.com with your question for our Plant Trainers Facebook Lives!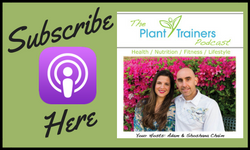 We hope you enjoyed this podcast! Please take a moment and leave us a rating and review over on Apple Podcasts – we would be grateful! This will help get our podcast out to others who may enjoy it. We promise to read your reviews and consider your feedback. This show is for you.
Please subscribe to The Plant Trainers Podcast on Apple Podcasts, Stitcher, iHeart Radio or Player.FM so you will know when we release a new episode. We're also available to Listen on Google Play Music!
Help us by spreading the news about our totally awesome Podcast!
Click here for a list of our services