Print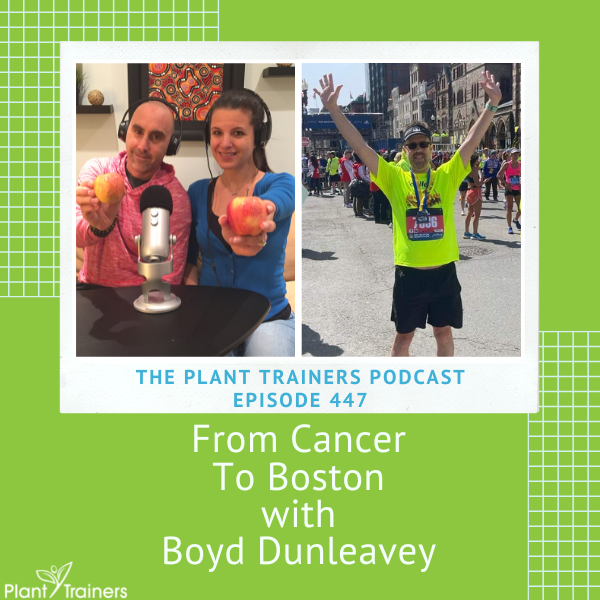 Podcast: Play in new window | Download
Subscribe: Apple Podcasts | Google Podcasts | Spotify | Stitcher | TuneIn | RSS

In this episode of The Plant Trainers Podcast, we talk with Boyd Dunleavey about his journey as a two time blood cancer survivor to Boston Marathon runner. He had a life saving stem cell transplant in May 2012 after nearly a year of chemotherapy and radiation treatments. His stem cell donor is an American naval serviceman named Nathan Barnes. Nathan was in Japan when he got the call to donate his stem cells to save his life!
A year after his last treatment Boyd decided that he wanted to get healthy. A friend took him to Alaska and ran a marathon for him. He came home from that trip, bought a pair of shoes and started running. April 18th 2022 he ran the Boston marathon for the 4th time in person. It was his 10th marathon in 10 years after his life saving stem cell transplant. As a bonus it was his fastest Boston by 7 minutes!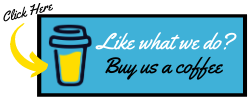 In this episode we discuss: 
His Leukaemia 

Finding running 

Stem Cell surgery 

The way running helped him 

How to start running

Meeting his stem cell donor

Boston marathon x4
Links to things we mentioned:
ENERGYBits – use "planttrainers" at checkout for a discount!
Boyd Dunleavey – Instagram, Facebook, Twitter
Cancer Survivor Met Life-Saving Stem Cell Donor for First Time During Inspiring Disney Wine & Dine Half Marathon Weekend
The Impact of Lifestyle on Cancer with Tom Fisher – PTP435
Approaching Breast Cancer Holistically with Dr. Jenn Simmons – PTP392
Battling Prostate Cancer with Bruce and Mindy Mylrea – PTP380
Beating Cancer and Losing 300lbs with Justin and Erin Greener – PTP293

Thank you to this month's Patrons for supporting us on 
Patreon
:
Millie Pearson
Mary Lou Fusi
Spanish Armada
Mark Jeffrey Johnson


Don't forget to contact us at info@planttrainers.com with your questions!
We hope you enjoyed this podcast! Please take a moment and leave us a rating and review over on Apple Podcasts – we would be grateful! This will help get our podcast out to others who may enjoy it. We promise to read your reviews and consider your feedback. This show is for you.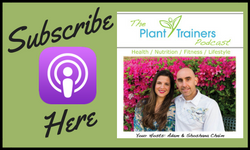 Please subscribe to The Plant Trainers Podcast on your favorite podcasting platform.
Help us by spreading the news about our totally awesome Podcast!
Click here for a list of our services