Print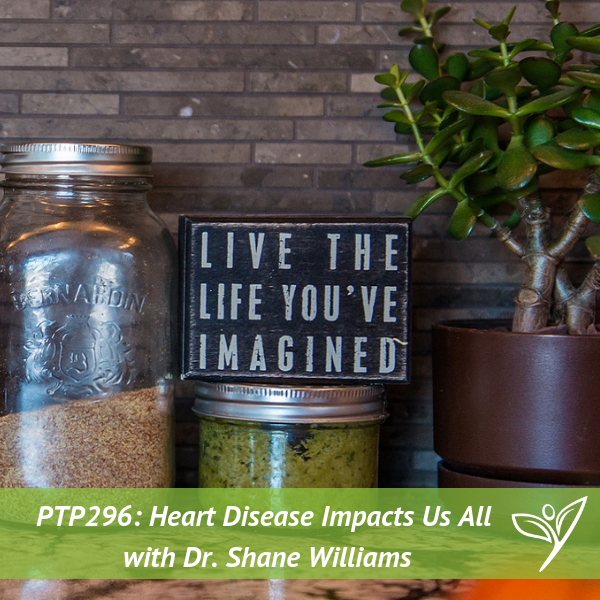 Podcast: Play in new window | Download
Subscribe: Apple Podcasts | Google Podcasts | Spotify | Stitcher | TuneIn | RSS

In this episode of The Plant Trainers Podcast, we talk with Dr. Shane Williams about how heart disease impacts us all, even your cardiologist. That's because the #1 killer of cardiologists or any doctor is actually heart disease. This is cause for alarm but we know many cardiologists who have it all figured out. We love how Dr. Williams found a plant-based diet. It's actually quite unique from any other story we have heard before. We guess you can say it was pure chance.
We take some time to talk about cholesterol, hypertension, sugars, salt, and oils on some pretty easy to understand terms. He also walks us through his system for helping his patients get on board for compliance with a plant-based diet. This is definitely something you can share with your health care provider as they may be able to relate to his personal story or even duplicate his system.
Born and raised in Newfoundland, Dr. W. Shane Williams attended Memorial University of Newfoundland (MUN) in St. John's where he obtained his Bachelor of Science in Pharmacy [BSc (Pharm)] being selected as class valedictorian in 1995. He then completed his 4 year Doctor of Medicine (MD) and 3-year post-graduate fellowship program in Internal Medicine at Memorial as well. He went on complete a 3-year Cardiology Subspecialty Fellowship at McMaster University in Hamilton, Ontario and in 2008 moved to Muskoka, Ontario to open his private practice in Cardiology and Internal Medicine. He's lectured at plant-based conferences, hosted many week-long immersion programs locally as well as a 10 day 'Plant-based Immersion Summit' in the Caribbean with Drs. Campbell and Esselstyn along with other leaders in the field. He's passionate about bringing this information to as many people as possible so they too can become empowered to both safeguard and improve their health.
In this episode we discuss:
The China Study

Losing 22 pounds

#1 killer of doctors

The Canadian plant-based movement amongst doctors

Sugars

Salt

Oils

How to help patients learn more about a plant-based lifestyle

How to help people learn how to start cooking plant-based

Hypertension

Cholesterol

Is 100% compliance necessary?

Importance of changing before they HAVE to

How the doctors are accepting higher test results because it's the norm

Message to the teenagers and 20-somethings
Links to things we mentioned:
Yummy Foods Activity Book For Kids
Dr. Shane Williams – Website, Facebook, Twitter, Instagram
Canadian Plant-Based Nutrition Conference – Get Your Tickets Here
The Impact of Nutrition on Mental Health with Dr. Linda Plowright – PTP248
Effects of Food with The Creator of The Glycemic Index, Dr. David Jenkins – PTP266
Clarifying The Confusion Of Nutrition with Dr. Tushar Mehta – PTP280
Whole Food Plant-Based with Dr. T. Colin Campbell – PTP286
Undo It!: How Simple Lifestyle Changes Can Reverse Most Chronic Diseases with Dean Ornish M.D. – PTP295
Thank you to this month's Patrons for supporting us on Patreon:
"Joe"
Millie Pearson
Mary Lou Fusi
Carmen Fanous
Emily Iaconelli
Spanish Armada
Michele Olender


Don't forget to contact us at info@planttrainers.com with your questions!
We hope you enjoyed this podcast! Please take a moment and leave us a rating and review over on Apple Podcasts – we would be grateful! This will help get our podcast out to others who may enjoy it. We promise to read your reviews and consider your feedback. This show is for you.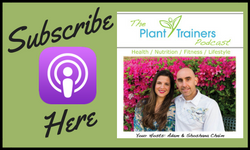 Please subscribe to The Plant Trainers Podcast on your favorite podcasting platform.



Help us by spreading the news about our totally awesome Podcast!
Click here for a list of our services