Print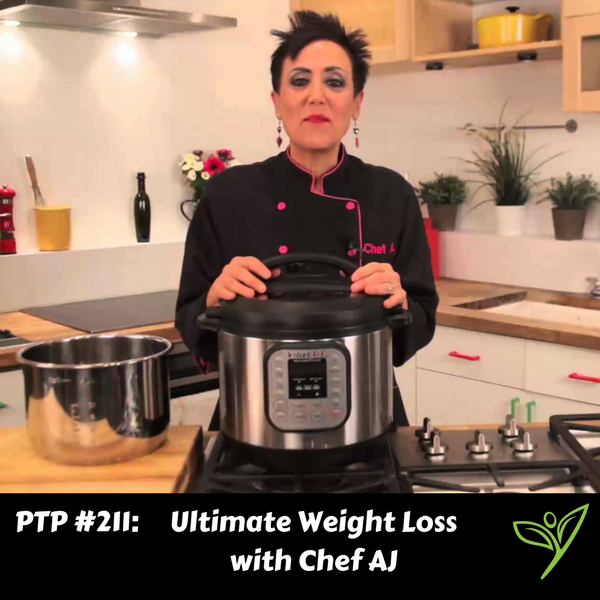 Podcast: Play in new window | Download
Subscribe: Apple Podcasts | Google Podcasts | Spotify | Stitcher | TuneIn | RSS

In today's episode of The Plant Trainers Podcast we talk to the Ultimate Weight Loss queen, Chef AJ. This show has everything you need to know about calorie density, weight loss and the foods you need to be eating to make the biggest impact. You'll get her opinion on good fats and carbohydrates. And she's Chef Aj, so you know you'll be entertained.
For those who don't know, Chef AJ is a culinary instructor and professional speaker. She is  is author of the popular book Unprocessed: How to Achieve Vibrant Health and Your Ideal Weight, which takes us through her journey from a junk-food vegan with a diagnosis of precancerous polyps, to learning how to create foods that nourish and heal the body. Chef AJ is also a creator of Healthy Taste of LA and the YouTube cooking show The Chef and the Dietitian, and she is proud to say that her IQ is higher than her cholesterol. Based in Los Angeles, Chef AJ teaches a monthly seminar featuring cooking instruction, nutritional science and song parodies, all delivered with comedic panache. She is the creator of the Ultimate Weight Loss Program, which has helped hundreds of people achieve the health and the body that they deserve.
In this episode we discuss:
Comedian-chef-teacher
Carbs
The ultimate weight loss challenge
The red line
Calorie Density
Food addiction
Good Fats
Favourite foods to make, eat, kitchen appliance, small appliance, type of pans, things to BBQ
Chef AJ answers FB group member, Amy Tan's question: What is your favorite soup recipe?"
Links to things we mentioned:
Easy Recipes For Busy Parents – Our New eCookbook
Chef AJ's Website, Facebook, Twitter
Unprocessed: How To Achieve Vibrant Health and Your Ideal Weight by Chef AJ
The Ultimate Weight Loss Program
Eat More Weigh Less by Dr. Dean Ornish
Volumertics: Feel Full on Fewer Calories by Barbara Rolls PhD and Robert A. Barnett
Instant Pot – To receive a $50 discount, enter "AJ" in the coupon code box
Red Lentil Chili – A Chef AJ Recipe
Split Pea Soup – A Chef AJ Recipe
Thank you to this month's Patrons for supporting us on Patreon:
"Joe"
Millie Pearson
Stu Dolnick
Mary Lou Fusi
Carmen Fanous
Emily Iaconelli



Don't forget to contact us at info@planttrainers.com with your question for our Plant Trainers Facebook Lives!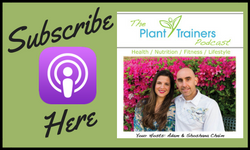 We hope you enjoyed this podcast! Please take a moment and leave us a rating and review over on Apple Podcasts – we would be grateful! This will help get our podcast out to others who may enjoy it. We promise to read your reviews and consider your feedback. This show is for you.
Please subscribe to The Plant Trainers Podcast on Apple Podcasts, Stitcher, iHeart Radio or Player.FM so you will know when we release a new episode. We're also available to Listen on Google Play Music!
Help us by spreading the news about our totally awesome Podcast!
Click here for a list of our services