Print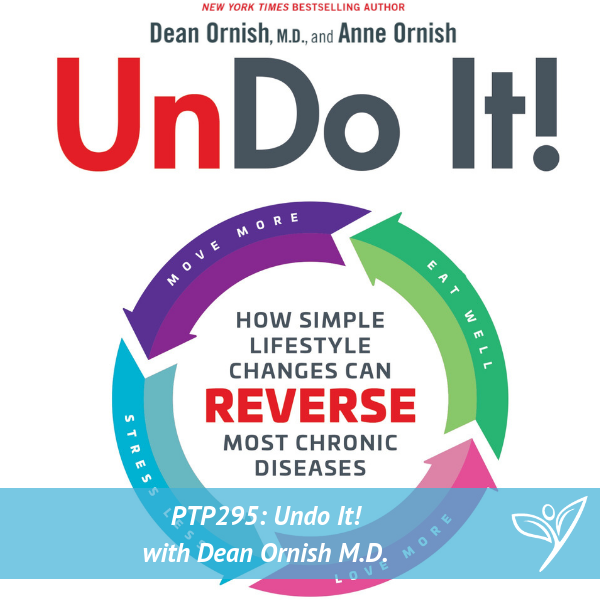 Podcast: Play in new window | Download
Subscribe: Apple Podcasts | Google Podcasts | Spotify | Stitcher | TuneIn | RSS

In this episode of The Plant Trainers Podcast, we talk with Dr. Dean Ornish, the pristine innovator of Lifestyle Medicine. He is not only a brilliant doctor but a brilliant man. When they finished this interview Adam turned to Shoshana and simply said "wow". To think Dr. Ornish almost lost his life before he could figure it all out and help others do the same. Whether you are looking to be happier, have a healthier heart or healthier anything, you will find many tidbits to take away from this episode. And if you're looking to help with the grassroots movement, listen very carefully to the secrets. Of course, we talk about the 4 components of his new book he wrote with his beautiful wife called Undo It!, which are to eat well, move more, stress less & love more. And you will be quite entertained by the penis test!
Dean Ornish, M.D., is the founder and president of the nonprofit Preventive Medicine Research Institute, clinical professor of medicine at the University of California, San Francisco, and the author of six books, all national bestsellers. He has received numerous honors, including the Outstanding Young Alumnus Award from the University of Texas, Austin, and the National Public Health Hero Award from the University of California, Berkeley. Dr. Ornish was recognized as a "TIME 100 Innovator;" by Life magazine as "one of the 50 most influential members of his generation;" by People magazine as "one of the most interesting people of the year;" and by Forbes magazine as "one of the world's seven most powerful teachers."
Be sure to share this with those you love.
In this episode we discuss:
Finding plant-based in 1972

Happiness

Heart disease

Reversing a variety of chronic diseases

All diseases are the same when you treat the cause

How to get to the grassroots (speaking to what is important to them)

The penis test

Making choices in life

Love more and our craving for intimacy

The experience of suffering
Links to things we mentioned:
Dr. Dean Ornish – Website, Facebook, Twitter, Instagram
Undo It! How Simple Lifestyle Changes Can Reverse Most Chronic Diseases by Dean Ornish M.D. and Anne Ornish
Stress, Abuse, and Relationships with Dean Ornish, M.D. – PTP307
How Not To Die with Michael Greger M.D. – PTP206
A Forefather of Plant-Based Nutrition, Dr. Caldwell Esselstyn – PTP208
The Big Picture and Changing The Game with Dr. James Loomis – PTP246
Whole Food Plant-Based with Dr. T. Colin Campbell – PTP286
Thank you to this month's Patrons for supporting us on Patreon:
"Joe"
Millie Pearson
Mary Lou Fusi
Carmen Fanous
Emily Iaconelli
Spanish Armada
Michele Olender


Don't forget to contact us at info@planttrainers.com with your questions!
We hope you enjoyed this podcast! Please take a moment and leave us a rating and review over on Apple Podcasts – we would be grateful! This will help get our podcast out to others who may enjoy it. We promise to read your reviews and consider your feedback. This show is for you.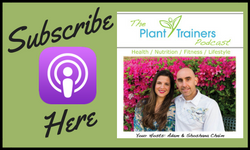 Please subscribe to The Plant Trainers Podcast on your favorite podcasting platform.



Help us by spreading the news about our totally awesome Podcast!
Click here for a list of our services