Print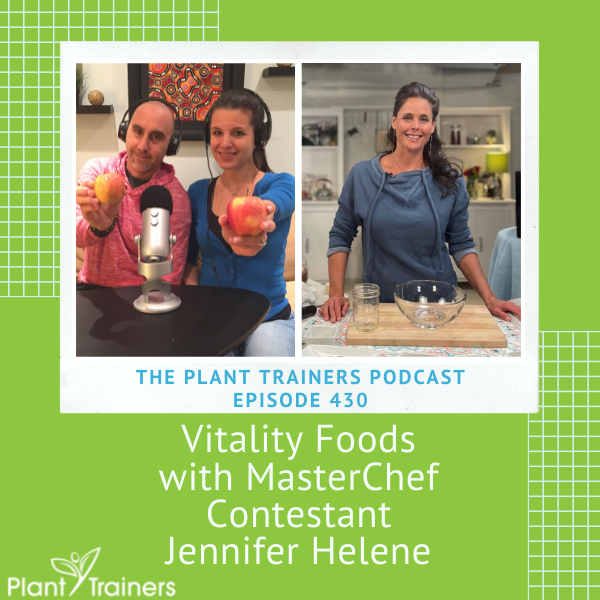 Podcast: Play in new window | Download
Subscribe: Apple Podcasts | Google Podcasts | Spotify | Stitcher | TuneIn | RSS

In this episode of The Plant Trainers Podcast, we talk with Jennifer Helene Popken about vitality plant-based foods and her stint on MasterChef. Jennifer Helene is a wealth of knowledge and always such a pleasure to connect with. I was excited to have her on the show to share her health and nutrition journey that started at such a young age. We talk a lot about vitality food, live food, unlikely breakfasts, and some Ayurvedic practices.
We are certain you'll come away from this episode with a new habit. Jennifer Helene was also a plant-based contestant on the very meat-heavy show MasterChef. She shares her experience and we know we are getting the full story as her non-disclosure contract is expired! So stay tuned to the end of the show for all the juicy details. 
Jennifer Helene, M.S. is an international expert in health. She is immersed in cutting-edge nutrition, fitness, and spiritual thought leadership. She is a serial entrepreneur and builds programs for health coaching, lifestyle change, and mentoring programs; training the trainers. Former FORD model, MasterChef (FOX TV) cast member, mother, seeker of truth, she runs Purposeful Ventures a company that is helping Moms succeed in revitalizing their life, relationships, businesses, and health.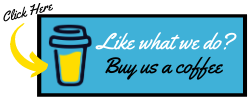 In this episode we discuss: 
Meditation 

Practice 

Finding plant-based

Leukaemia 

Pre-diabetes 

Unlikely breakfasts

Good food 

Vitality food 

Making Squash 

Living foods 

Ayurveda 

MasterChef 
Links to things we mentioned:
Plant-Based Comfort Foods – eCookbook
Top 15 Canadian Nutrition Podcasts
Jennifer Helene – Instagram, Facebook, LinkedIn
Healing Through Ayurveda with Kartikeya Talreja – PTP385
How Not To Die with Michael Greger M.D. – PTP206
Undo It!: How Simple Lifestyle Changes Can Reverse Most Chronic Diseases with Dean Ornish – PTP295

Thank you to this month's Patrons for supporting us on
Patreon
:
Millie Pearson
Mary Lou Fusi
Spanish Armada
Mark Jeffrey Johnson


Don't forget to contact us at info@planttrainers.com with your questions!
We hope you enjoyed this podcast! Please take a moment and leave us a rating and review over on Apple Podcasts – we would be grateful! This will help get our podcast out to others who may enjoy it. We promise to read your reviews and consider your feedback. This show is for you.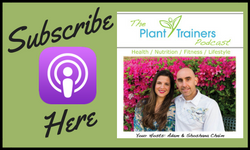 Please subscribe to The Plant Trainers Podcast on your favorite podcasting platform.
Help us by spreading the news about our totally awesome Podcast!
Click here for a list of our services