Print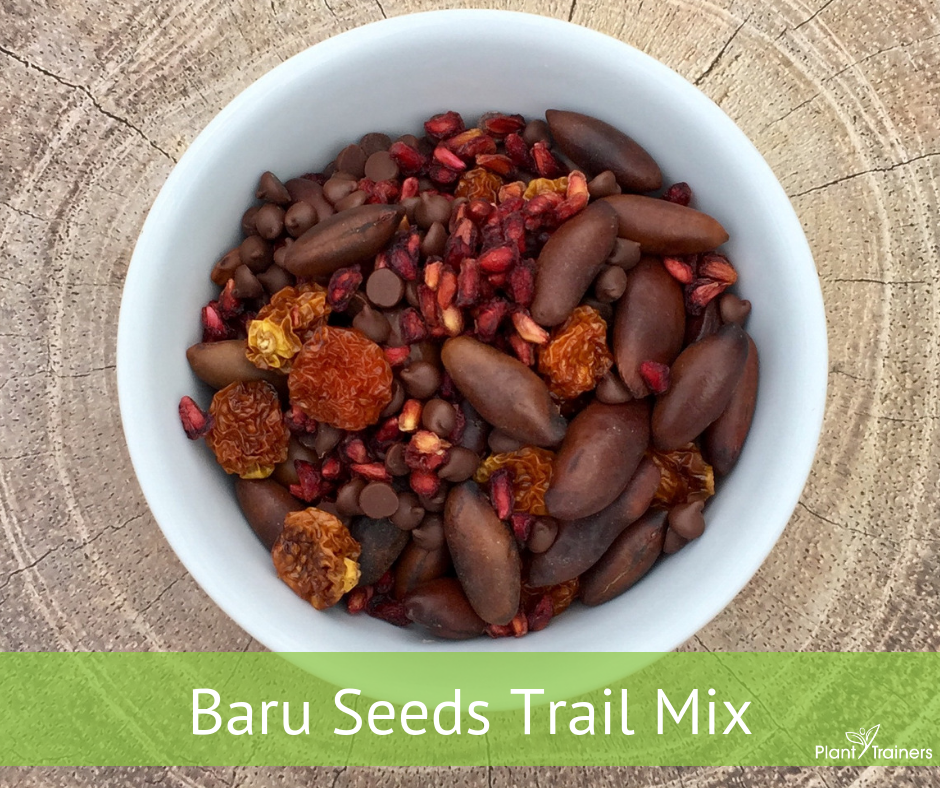 This is a terrific nut-free trail mix featuring the very little known Baru seeds. These are the healthy substitute for peanuts you have been looking for. Baru seeds can totally be a great replacement for all of those almond, walnut, and cashew recipes when you have a nut allergy in the house or at school.
These seeds have the same consistency as nuts but they are allergy-free, and when they're roasted they are OH – so good.
Baru seeds are nutrient-dense legumes grown in the Cerrado, which is the tropical Savanna of Brazil. The protein count is high and more digestible than almonds or walnuts.  They are also a great source of fibre, iron and vitamin E.
Warning they are slightly addictive.
We've had a nut-free trail mix on our mind for quite some time now and an introduction to Baru Seeds seems like the perfect time to make it happen. We hope you enjoy this recipe and let us know how you customize it in the comments below.
Ingredients:
1 cup Roasted Baru Seeds

½ cup Dried Pomegranate

Add ½ cup dried Golden Berries

½ cup or cacao nibs or your favourite vegan chocolate chips
Directions:
Place all the ingredients in a bowl, stir and serve!
Enjoy!
~ Plant Trainers