Print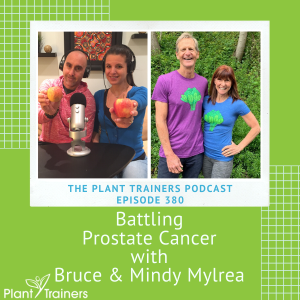 Podcast: Play in new window | Download
Subscribe: Apple Podcasts | Google Podcasts | Spotify | Stitcher | TuneIn | RSS

In this episode of The Plant Trainers Podcast, we talk with Bruce and Mindy Mylrea about prostate cancer and taking charge of your nutrition. They have been married for close to 40 years and have worked together for 25 years in the fitness and wellness industry. Bruce was diagnosed with prostate cancer which pushed them into action mode taking charge of their nutrition. As you will hear in this episode, that is the main reason Bruce is still here today, able to share his story. We cover the bases around prostate cancer from signs and symptoms, to who's at risk and protocols that have helped him thrive. This is an important one for anyone who has, has had, or who's genetics point to prostate cancer.
Bruce Mylrea is a certified Holistic Nutritional Counselor. He spends hours each day reviewing the latest in unbiased nutritional research. Bruce is focused and passionate about educating others on the life-enhancing and life-extending benefits of whole food plant-based nutrition. In 2017 Bruce was the SCW male presenter of the year and he won the LifeTime Achievement Award for CanFitPro. He is the author of the book, A Plant Powered Approach to Prostate Cancer.
Mindy is an advisory board member for Oxygen Magazine and is an international presenter, author, motivational speaker, video personality, and CEC provider for both ACE and AFAA. She is the creator of Gliding, Tabata Bootcamp, Extreme HIIT Chaos, and the non-profit One Day to Wellness. Mindy is a master trainer and on the pro-development team for Schwinn Cycling, Body Bar, and Bosu. She is the 2017 LifeTime Achievement Award Winner for CanFitPro and has won many other awards in the health and fitness field. Mindy has authored numerous articles and stars in over 500 instructional videos, and she is the author of the book, The Plant Powered Penis.
Mindy and Bruce are the parents of three boys, have been married for 40 years, and live in a fruit and veggie covered RV traveling worldwide, spreading the wellness word.
In this episode we discuss: 
Dropping cholesterol 100 points in 6 weeks 

Having prostate cancer 

Keeping sexually active despite 9 years of prostate cancer 

Fasting 

Sign and symptoms of prostate cancer 

Who's at risk 

Plant based diet for mental health 

Easy transition 
Links to things we mentioned:
Biofy Limitless Greens – Grab your coupon
Bruce Mylrea – Facebook
Mindy Mylrea Fitness – Facebook, Instagram
One Day To Wellness – Website, Instagram, Facebook
The Plant Powered Penis by Mindy Mylrea
A Plant Powered Approach To Prostate Cancer by Bruce Mylrea with Mindy Mylrea
Ultimate Weight Loss with Chef AJ – PTP211
Undo It!: How Simple Lifestyle Changes Can Reverse Most Chronic Diseases with Dean Ornish – PTP295
Stress, Abuse, and Relationships with Dean Ornish, M.D. – PTP307
The Real Truth About Weight Loss with Chef AJ – PTP342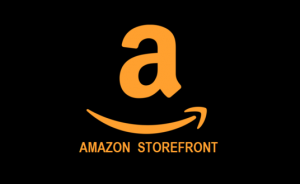 Thank you to this month's Patrons for supporting us on
Patreon
:
Millie Pearson
Mary Lou Fusi
Emily Iaconelli
Spanish Armada
Mark Jeffrey Johnson


Don't forget to contact us at info@planttrainers.com with your questions!
We hope you enjoyed this podcast! Please take a moment and leave us a rating and review over on Apple Podcasts – we would be grateful! This will help get our podcast out to others who may enjoy it. We promise to read your reviews and consider your feedback. This show is for you.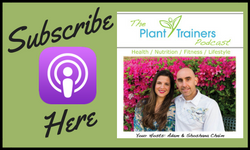 Please subscribe to The Plant Trainers Podcast on your favorite podcasting platform.

Help us by spreading the news about our totally awesome Podcast!
Click here for a list of our services