Print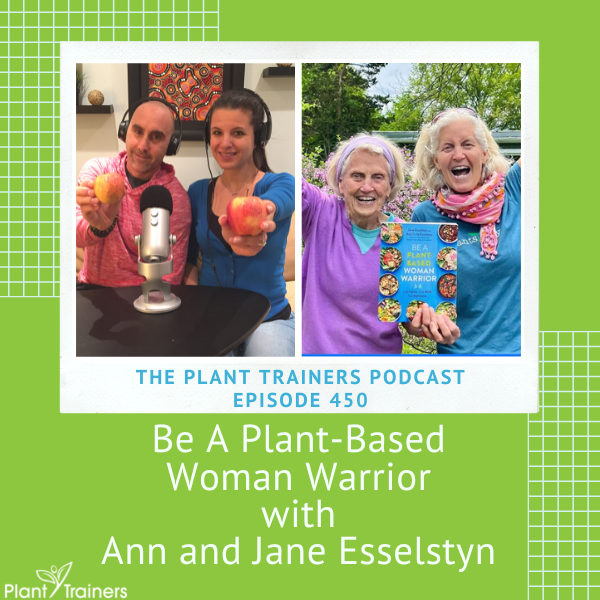 Podcast: Play in new window | Download
Subscribe: Apple Podcasts | Google Podcasts | Spotify | Stitcher | TuneIn | RSS

In this episode of The Plant Trainers Podcast, we talk with Jane Esselstyn and Ann Crile Esselstyn about how to Be A Plant-Based Woman Warrior. You probably know Jane and Ann already. They are so much fun to talk to. I give them both a lot of credit. Can you imagine living next door to your mom AND being in biz with her cooking all day long? They are both amazing people, so I'm sure it's easy for them. You'll enjoy hearing them both compliment and riff on each other while they discuss the benefits of a WFPB diet and their new book about being a Plant-Based Woman Warrior. 
Ann Crile Esselstyn is a relentlessly energetic and creative advocate for the plant-based, whole-food way of life. She has devoted herself to inventing recipes to prevent and reverse heart disease in support of the research of her husband, Dr. Caldwell Esselstyn, Jr. Ann never stops looking for ways to bring that important agenda to delicious life, devising ever more practical and powerful ways to shop, cook, and engage even the most reluctant eaters in the plant-perfect diet.
Jane Esselstyn is a fresh and charismatic voice on the plant-based, whole food diet. She brings her perspective and passion as a long-time health and sexuality educator to creating on-ramps to the plant-based way of life. Jane is an avid and inventive designer of plant-based recipes and the co-author of The Prevent and Reverse Heart Disease Cookbook with her next-door neighbour and mom, Ann.
Together they have written their newest book: Be A Plant-Based Woman Warrior.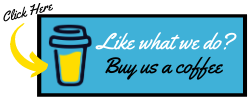 In this episode we discuss: 
Family 

Kids opinion of being plant-based 

The little things adding up

What it means to be a Plant-Based Women Warrior

Plant based and body image

Favourite meals

Desserts
Links to things we mentioned:
Contact Shoshana for a FREE 20 minute consult
Jane & Ann – Website, Instagram, YouTube, Twitter
Be A Plant Based Woman Warrior
Prevent and Reverse Heart Disease with Jane Esselstyn – PTP123
Prevent and Reverse Heart Disease with Dr. Caldwell Esselstyn – PTP149
Beyond Carnism and Improving Relationships with Dr. Melanie Joy – PTP264

Thank you to this month's Patrons for supporting us on
Patreon
:
Millie Pearson
Mary Lou Fusi
Spanish Armada
Mark Jeffrey Johnson


Don't forget to contact us at info@planttrainers.com with your questions!
We hope you enjoyed this podcast! Please take a moment and leave us a rating and review over on Apple Podcasts – we would be grateful! This will help get our podcast out to others who may enjoy it. We promise to read your reviews and consider your feedback. This show is for you.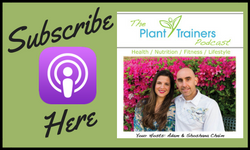 Please subscribe to The Plant Trainers Podcast on your favorite podcasting platform.
Help us by spreading the news about our totally awesome Podcast!
Click here for a list of our services