Print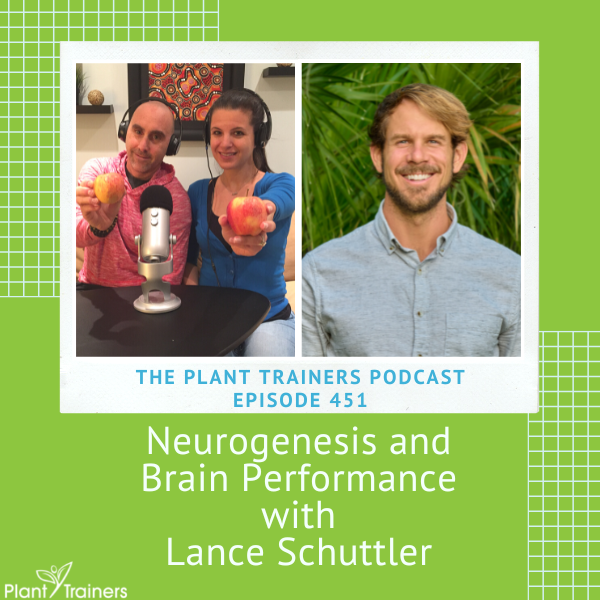 Podcast: Play in new window | Download
Subscribe: Apple Podcasts | Google Podcasts | Spotify | Stitcher | TuneIn | RSS

In this episode of The Plant Trainers Podcast, we talk with Lance Schuttler all about biohacking for neurogenesis and brain performance. Lance is a great speaker and you'll find his explanations easy to follow. We get into many amazing details about brain health and overall happiness. We especially love how many easy ideas he has for better health that you can start doing in your homes for free right now. Find out if your cool shades and helping or hindering your happiness and learn some at home exercises to get your happy hormones going. Of course, we also talk about nutrition for neurogenesis and brain performance.
Lance Schuttler graduated from the University of Iowa with a bachelor's degree in Health Science and is the CEO and owner of Ascent Nutrition, a unique holistic nutrition company. He's a Contributing Health and Wellness Writer at The Epoch Times. Lance's work also includes the topics of regenerative agriculture, resource-based economies and quantum technologies.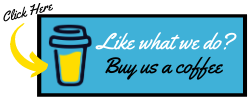 In this episode we discuss: 
Sunshine

Finding Plant-based

Brain health

Neurogenesis

The movie "Limitless"

Free things to improve happiness and neurogenesis

Sunglasses yay or nay

Exercises to improve neurotransmitters and health

BDNF & NGF

Nutrition for Brain health and mood
Links to things we mentioned:
Contact Shoshana for a FREE 20 minute consult
Lance Schuttler – Website, Instagram, YouTube
Prevent and Reverse Heart Disease with Dr. Caldwell Esselstyn – PTP149
Whole Food Plant-Based with Dr T Colin Campbell – PTP286
The China Study: The Most Comprehensive Study of Nutrition Ever Conducted and the Startling Implications for Diet, Weight Loss and Long-Term Health by T. Colin Campbell and Thomas M. Campbell II

Thank you to this month's Patrons for supporting us on 
Patreon
:
Millie Pearson
Mary Lou Fusi
Spanish Armada
Mark Jeffrey Johnson


Don't forget to contact us at info@planttrainers.com with your questions!
We hope you enjoyed this podcast! Please take a moment and leave us a rating and review over on Apple Podcasts – we would be grateful! This will help get our podcast out to others who may enjoy it. We promise to read your reviews and consider your feedback. This show is for you.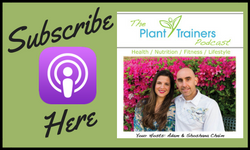 Please subscribe to The Plant Trainers Podcast on your favorite podcasting platform.
Help us by spreading the news about our totally awesome Podcast!
Click here for a list of our services