Print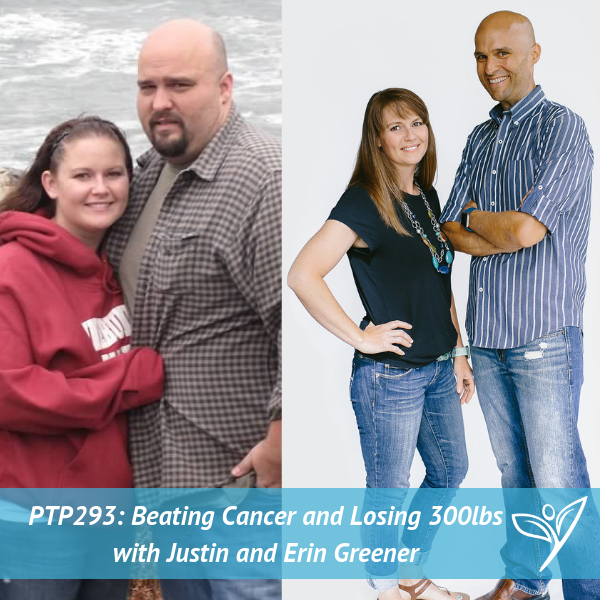 Podcast: Play in new window | Download
Subscribe: Apple Podcasts | Google Podcasts | Spotify | Stitcher | TuneIn | RSS

In this episode of The Plant Trainers Podcast, we talk with Justin and Erin Greener about their transformational story of beating cancer and losing 300lbs. They were both tired of being held down by their weight and the popular diets never worked. Justin and Erin shared the honest details about what it felt like to be obese in their day to day life and how they hit rock bottom before finding plants and losing over 300 lbs combined.
They got their kids on board and saw so many different areas of their families health change. Everything from cancer, heart disease, gout, sleep apnea, severe morbid obesity, pre-diabetes, endometriosis, eczema, chronic upper respiratory infections, ear infections, daily migraines, stress, and general unhappiness.
We covered convenience foods, tips for eating better, being sick on the inside and out, and a lot more. We know this is going to be a story you really enjoy and please share it out on social media to those you love so they can hear it too and don't forget to tag us @planttrainers when you do.
In this episode we discuss:
Hitting rock bottom

Finding cancer and everything else

Transitioning to a plant-based lifestyle

The difference between being sick on the outside and inside

Getting the kids on board

Convenience

UK

Tips for eating better

What changed in their lives
Links to things we mentioned:
Plant Trainers on Instagram
Justin and Erin Greener – Justin's Facebook, Justin's Instagram, Erin's Facebook, Erin's Instagram
Ultimate Weight Loss with Chef AJ – PTP211
Whole Food Plant-BAsed with Dr. T. Colin Campbell – PTP286
Meal and Fitness Planning For Busy People – PTP291
After A Cancer Diagnosis, Our Family Went Plant-BAsed and Lost Over 200 Pounds – Forks Over Knives
Forks Over Knives – Documentary
Thank you to this month's Patrons for supporting us on Patreon:
"Joe"
Millie Pearson
Mary Lou Fusi
Carmen Fanous
Emily Iaconelli
Spanish Armada
Michele Olender


Don't forget to contact us at info@planttrainers.com with your questions!
We hope you enjoyed this podcast! Please take a moment and leave us a rating and review over on Apple Podcasts – we would be grateful! This will help get our podcast out to others who may enjoy it. We promise to read your reviews and consider your feedback. This show is for you.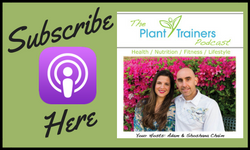 Please subscribe to The Plant Trainers Podcast on your favorite podcasting platform.



Help us by spreading the news about our totally awesome Podcast!
Click here for a list of our services