Print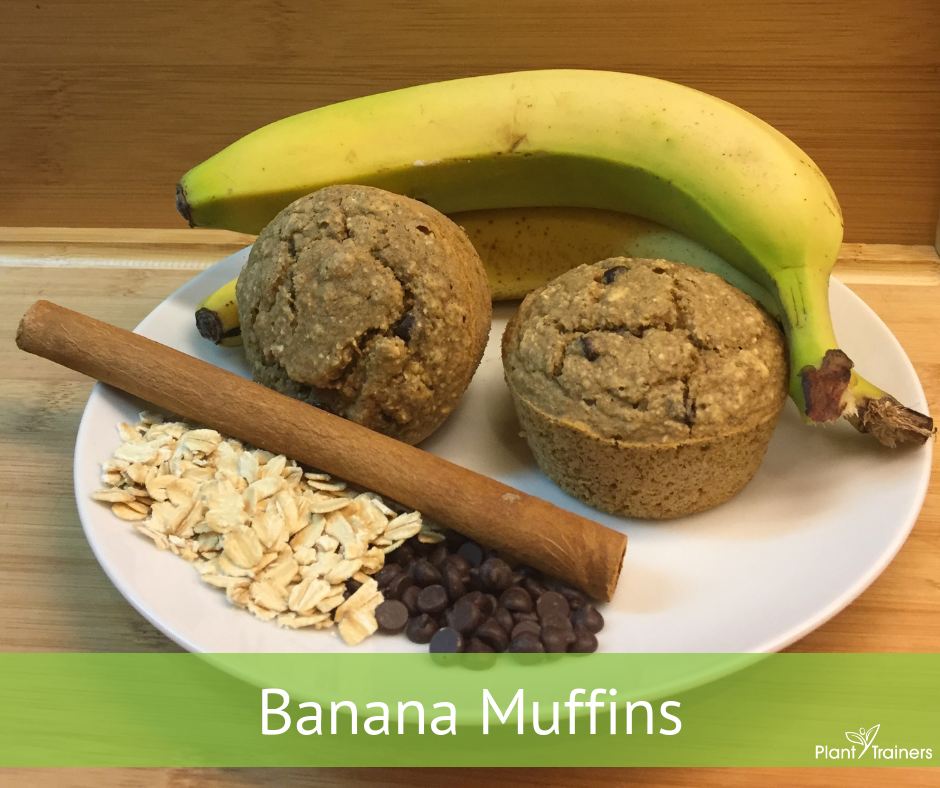 Oh ya banana muffins! We have to admit. We used to do a lot more baking then we do now. But every now and again you just want to sink your teeth into a warm, moist, banana-ey baked good.
And truth be told. Gluten-Free, Vegan Banana Muffins make a really easy breakfast on the go, school lunch addition or afterschool snack.
We like to use soy milk for these so we don't send nut products to school. Also, because soy milk is fortified like the rest of the milks and has a ton of its own nutrients.
Feel free to change up the chocolate for blueberries, raisins or just leave them out completely.
Ingredients:
4 cups oat flour
1 cup whole rolled oats
4 tsp baking powder
1 tsp baking soda
1.5 tsp ground cinnamon
½ tsp salt
2 cups of blended spotted bananas
⅔ cups maple syrup
1 cup soy milk (or other milk of your choice)
2 tsp vanilla
¼ cups of small chocolate chips, optional
Directions:
Preheat oven to 350º
Blend the oats and measure them out into a bowl
Add the remaining dry ingredients
Blend the bananas to the right measurements and add the rest of the dry ingredients to the processor and blend a few seconds more
Combine the wet and dry ingredients and add in the chocolate chips. Do not over blend
Add to muffin cups or use a touch of coconut oil to the sides of the muffin tins
Pour batter into tins
Bake around 18 min or until toothpick comes out dry. Do not overbake.
Let us know what you think!
~ Plant Trainers