Print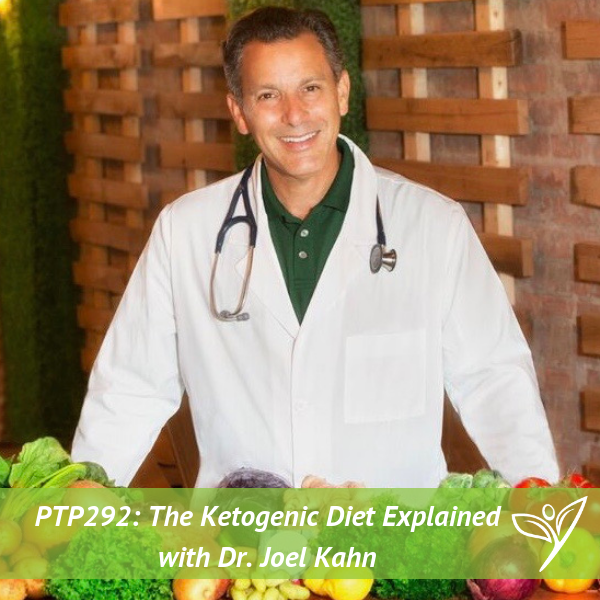 Podcast: Play in new window | Download
Subscribe: Apple Podcasts | Google Podcasts | Spotify | Stitcher | TuneIn | RSS

In this episode of The Plant Trainers Podcast, we talk to Dr. Joel Kahn about the ketogenic diet. The Ketogenic Diet, also known as Keto or putting your body into ketosis, is all the rage right now and has been for a while. We've seen friends and family have good short term results, but what are the long term effects this can have on your body. And we've heard you, our listeners who are writing comments on the show notes pages, commenting on Instagram, facebook and twitter "What about a plant-based Keto diet." Is there really such thing? Is it better for you than regular keto? Can it be harmful long term? You all asked, so we got our expert cardiologist on to spread some scientific education. Basically, find out if friends should let friends keto. Please share this with those you love.
Joel Kahn, M.D., is a plant-based cardiologist who combines the best of Western and complementary therapies for total healing. Known as "America's Healthy Heart Doc," he graduated summa cum laude from the University of Michigan and has been practicing invasive, interventional and preventive cardiology since 1990. He is a clinical professor of medicine (cardiology) at Wayne State University School of Medicine and associate professor of medicine at Oakland University Beaumont School of Medicine. In 2013, Dr. Kahn received a certification from the University of South Florida in Metabolic Cardiology and became the first physician in the world to complete the program. Over the past 25 years, Dr. Kahn has improved the lives and vitality of thousands of patients, taking many of them from chronic health problems to vibrant living.
His passion for education and prevention is recognized by his patients and peer doctors alike. Dr. Kahn's medical views are published by the Huffington Post and MindBodyGreen, among other media, and he is a frequent radio, TV and podcast guest. He was voted Sexiest Male Vegan Over 50 by PETA and won the Health Care Hero award from Crain's Detroit Business. His fourth book, "The Plant-Based Solution: America's Healthy Heart Doc's Plan to Power Your Health". And of course, he is the owner of GreenSpace Cafe in Michigan.
In this episode we discuss:
What is a ketogenic diet

What is ketosis

Is a ketogenic diet safe for the average person?

What about a plant-based ketogenic diet?

Question from Irina: "

I still do not understand if plant-based keto is ok or not and if not why so?"

Is ketosis good for athletics, illness, longevity?
Links to things we mentioned:
Carpool Q & A – #askplanttrainers
Dr. Joel Kahn: Website, Facebook, Twitter, Instagram
Facebook Page – Ban Hospital Food CarciNOgenic
The Great Ketogenic Diet Debate – The Doctors
The Plant-Based Solution: America's Healthy Heart Doc's Plan to Power Your Health by Dr. Joel Kahn
The Whole Heart Solution by Dr. Joel Kahn
Dead Execs Don't Get Business by Dr. Joel Kahn
ProLon Fasting Mimicking Diet
The Longevity Diet: Discover the New Science Behind Stem Cell Activation and Regeneration to Slow Aging, Fight Disease, Optimize Weight by Valter Longo
The Skeleton in The Ketogenic Diet Closet: What Virta Health, Mark Sisson, Joseph Mercola and Others Leave Out by Dr. Joel Kahn
Is the Low-Carb (animal based) Diet a High Coffin Diet? Two More Nails to Consider by Dr. Joel Kahn
Reversing Heart Disease with Dr. Joel Kahn – PTP091
The Plant-Based Solution with Dr. Joel Kahn – PTP231
Busting The Protein Myth with Dr. Garth Davis – PTP212
Whole Food Plant-Based with Dr. T. Colin Campbell – PTP286
Thank you to this month's Patrons for supporting us on Patreon:
"Joe"
Millie Pearson
Mary Lou Fusi
Carmen Fanous
Emily Iaconelli
Spanish Armada
Michele Olender


Don't forget to contact us at info@planttrainers.com with your questions!
We hope you enjoyed this podcast! Please take a moment and leave us a rating and review over on Apple Podcasts – we would be grateful! This will help get our podcast out to others who may enjoy it. We promise to read your reviews and consider your feedback. This show is for you.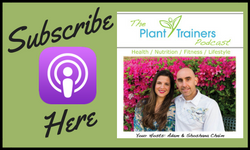 Please subscribe to The Plant Trainers Podcast on your favorite podcasting platform.



Help us by spreading the news about our totally awesome Podcast!
Click here for a list of our services