Print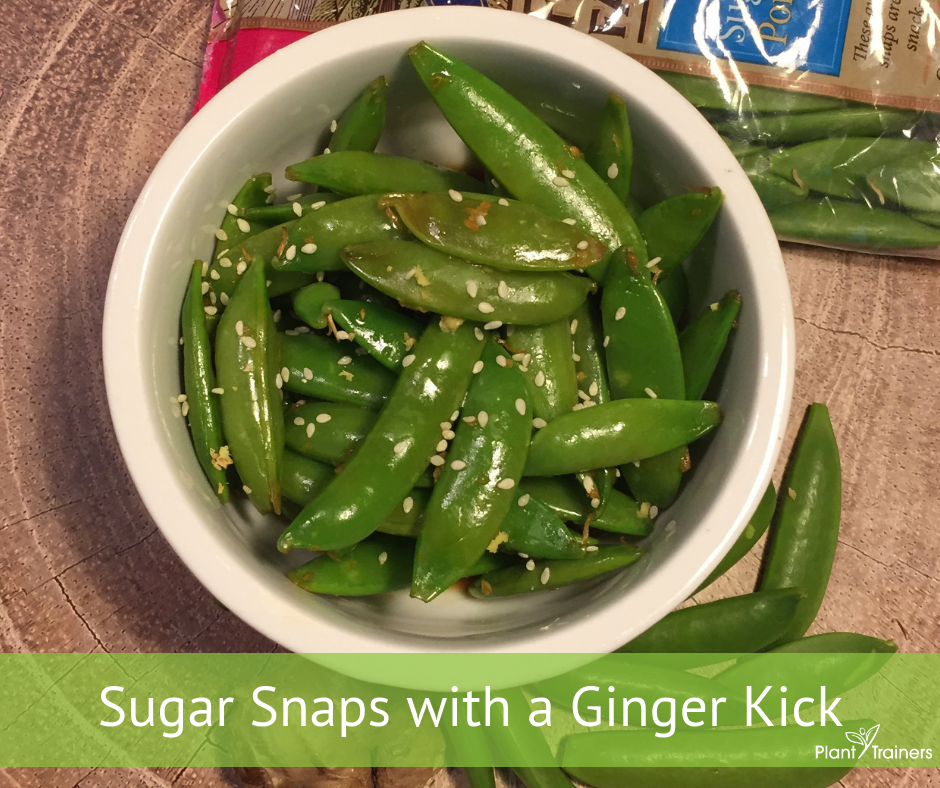 We are always playing around with fun appetizers (like these sugar snaps) for when we entertain. We love eating sugar snap peas right out of the bag because they are not only sweet and crunchy but conveniently already washed and we know the kids are always happy that they are stringless…bonus!
We know our guests expect a little more sometimes so we played around with these sugar snap peas and came up with this Sugar Snaps with a Ginger Kick appetizer that was as fun to make as they were to eat.
**So tell us, do you prefer your snap peas as is or all dressed up?**
Here's the recipe for you to try!
Ingredients:
1 15 oz bag of Mann's Stringless Sugar Snap Peas

2 Tbsp Tamari
1 Tbsp Rice vinegar
½ Tbsp grated ginger
⅛ tsp sesame seed oil
Sesame seeds for garnishing
Directions:
Open the bag of snap peas and toss into a steaming basket for 5 minutes or until they are bright and crisp

In the meantime combine all ingredients in a regular sized mason jar, cover and shake

Add the snap peas to the jar, cover and shake well

Use the jar to transport or refrigerate until you're ready to serve

Pour out the Mann's Stringless Sugar Snap Peas into a serving tray or dish and enjoy
~ Plant Trainers