Print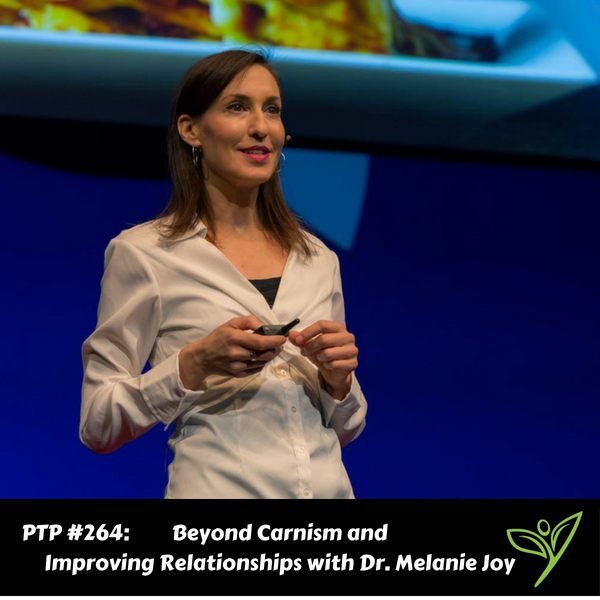 Podcast: Play in new window | Download
Subscribe: Apple Podcasts | Google Podcasts | Spotify | Stitcher | TuneIn | RSS

In this episode of The Plant Trainers Podcast, we talk to Dr. Melanie Joy about improving relationships and the theory behind Beyond Carnism. Food is something very personal to us. We have been taught the ideology of food just like religion. Dr. Joy helps us unpack why we are so connected to the food we eat and the pets we live with. What we think you will be most interested to hear about is how we can maintain our good relationships or even improve our tarnished relationships around the area of food. As a psychologist and relationship specialist, she has unlocked the important aspects of talking to your partner about becoming plant-based or vegan. And how to keep things happy in a "mixed" relationship, and how not to get divorced! 
Dr. Melanie Joy is a Harvard-educated psychologist, international speaker, organizational consultant, trainer, and relationship coach. She is the author of the award-winning book Why We Love Dogs, Eat Pigs, and Wear Cows: An Introduction to Carnism, as well as  Strategic Action for Animals and the award-winning book Beyond Beliefs: A Guide to Improving Relationships and Communication for Vegans, Vegetarians, and Meat Eaters.
Dr. Joy has developed and implemented vegan advocacy training for more than a decade, and she specializes in effective communication, organizational leadership, the psychology of social change, interpersonal relationships, and preventing and treating burnout. She has trained vegan advocates and given her acclaimed carnism presentation on six continents and her work has been featured in major media outlets around the world.
Dr. Joy is the eighth recipient of the Ahimsa Award – previously given to the Dalai Lama and Nelson Mandela – for her work on global nonviolence. She also received the Empty Cages Prize – previously given to Tom Regan – for her contribution to furthering the cause of animal rights. As well as the Peter Singer Prize for strategies to reduce the suffering of animals. The video of her recent  TEDx talk on carnism is in the top 1% of the most-viewed TEDx talks of all time. Dr. Joy is also the founding president of the charitable organization, Beyond Carnism, a co-founder of ProVeg International, and the co-director of the Center for Effective Vegan Advocacy (CEVA).
In this episode we discuss:
Beyond Carnism

Carnism is a belief system

Defense mechanism

Why We Love Dogs, Eat Pigs and Wear Cows

Reconnecting with animals

Crowding out the animal products

Beyond Belief

Communication and the process

Not getting divorced!

Talking to your partner

Mixed relationships

Respect and influence

When the carnivore attacks

Actionable tips for strengthening veganism
Links to things we mentioned:
Thank you to our sponsor Four Sigmatic Foods. They make drinking mushrooms delicious and easy with a variety of superfood beverages from coffees to matcha to hot cocoa and more! Visit www.foursigmatic.com/planttrainers and enter the promo code "planttrainers" for 15% off on your order!
Dr. Melanie Joy – Website, Facebook, Twitter, Instagram, YouTube
Why We Love Dogs, Eat Pigs, and Wear Cows: An Introduction to Carnism by Dr. Melanie Joy
Beyond Beliefs: A Guide to Improving Relationships and Communication for Vegans, Vegetarians, and Meat Eaters by Dr. Melanie Joy
Strategic Action for Animals by Dr. Melanie Joy
Food Is the Solution: What to Eat to Save the World with Matthew Prescott – PTP250
Thank you to this month's Patrons for supporting us on Patreon:
"Joe"
Millie Pearson
Mary Lou Fusi
Carmen Fanous
Emily Iaconelli
Spanish Armada
Michele Olender


Don't forget to contact us at info@planttrainers.com with your question for our Plant Trainers Facebook Lives!
We hope you enjoyed this podcast! Please take a moment and leave us a rating and review over on Apple Podcasts – we would be grateful! This will help get our podcast out to others who may enjoy it. We promise to read your reviews and consider your feedback. This show is for you.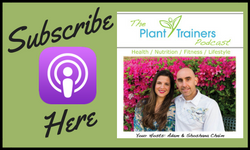 Please subscribe to The Plant Trainers Podcast on your favorite podcasting platform.







Help us by spreading the news about our totally awesome Podcast!
Click here for a list of our services