Print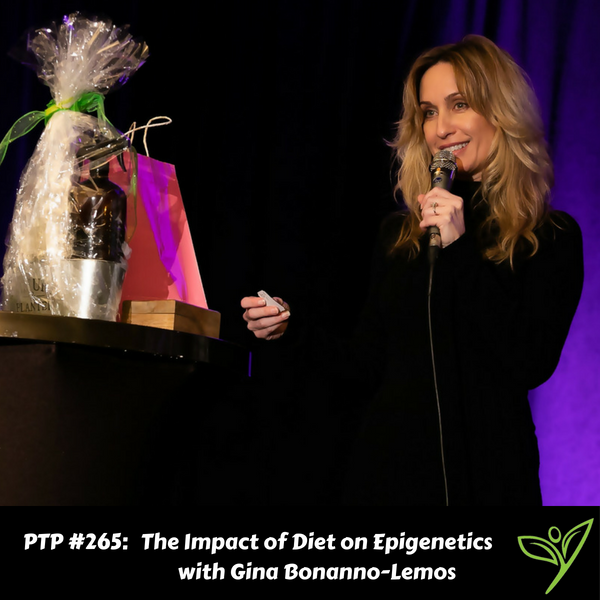 Podcast: Play in new window | Download
Subscribe: Apple Podcasts | Google Podcasts | Spotify | Stitcher | TuneIn | RSS
In this episode of The Plant Trainers Podcast, we talk to Gina Bonanno-Lemos about the impact our diet has on epigenetics. After spending her entire life struggling with health and hormone issues that left her sick, exhausted, and gaining weight, Gina discovered the power of a plant-based diet. With this knowledge, she healed herself of chronic conditions that once controlled her. We cover so many good topics like epigenetics – from genes and DNA, to systemic issues, sleep distress, mindset and of course food! We all know someone who has accepted their poor quality of health or life as normal. This episode is really for them. Reach out to them, email them the episode, tag them on our Plant Trainers Facebook page or show them the link in our Instagram bio and help them by providing them with our resources.
Gina Bonanno-Lemos is the founder of 360 Health Connection, the award-winning author of What The Fork? The Secret Cause of Disease, and the popular e-book, 13 Steps To A Cancer-Free Kitchen. She is also the creator and host of the vegan training program and live health event, Your Plant-Based Guide Conference – the incredibly popular, two-day health conference and mini veg fest held in Costa Mesa, California. Gina is dual-certified as an Integrative Nutrition Health Coach and Vegan Nutrition Specialist. Through her books, public speaking events, social media platforms, and her vegan training program, Gina educates on the benefits of a plant-based diet and the dangers and disease-causing principles of animal protein. She also uses these tools to raise awareness about animal cruelty and abuse, and the environmental effects of factory farming. When she's not out changing the world, Gina loves spending time with her family in Southern California.
In this episode we discuss:
Finding plant-based

Curing life-altering and life-threatening illness

Epigenetics – Genes and DNA

Systemic issues

Ketogenic diet

Foods for children

Sleep

Destress

Mindset

Toxins

Moving

The Plant-Based Guide Conference

Actionable tips to start with today to start taking control of your genes
Links to things we mentioned:
Energybits – use code "PlantTrainers" for 20% off
Yummy Foods Activity Book For Kids
Gina Bonanno-Lemos – Website, Facebook, Twitter, Instagram, YouTube
13 Steps To A Cancer Free Kitchen – eBook
Thank you to this month's Patrons for supporting us on Patreon:
"Joe"
Millie Pearson
Mary Lou Fusi
Carmen Fanous
Emily Iaconelli
Spanish Armada
Michele Olender


Don't forget to contact us at info@planttrainers.com with your question for our Plant Trainers Facebook Lives!
We hope you enjoyed this podcast! Please take a moment and leave us a rating and review over on Apple Podcasts – we would be grateful! This will help get our podcast out to others who may enjoy it. We promise to read your reviews and consider your feedback. This show is for you.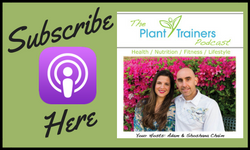 Please subscribe to The Plant Trainers Podcast on your favorite podcasting platform.







Help us by spreading the news about our totally awesome Podcast!
Click here for a list of our services