Print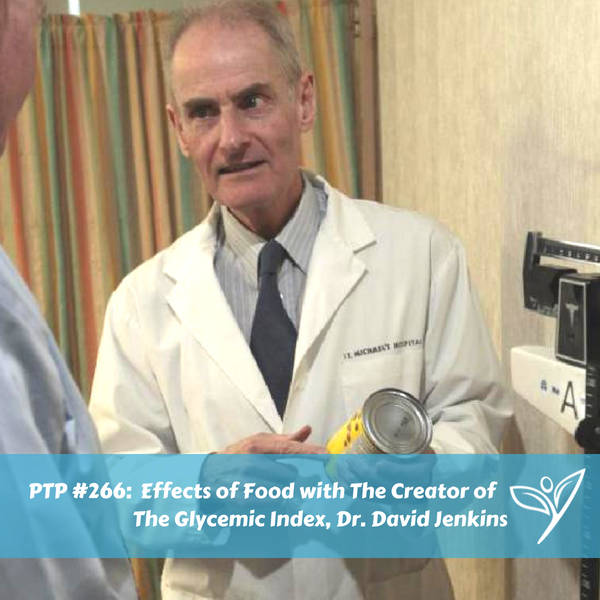 Podcast: Play in new window | Download
Subscribe: Apple Podcasts | Google Podcasts | Spotify | Stitcher | TuneIn | RSS

In today's episode of The Plant Trainers Podcast, we talk to Dr. David Jenkins, the man behind the glycemic index. Dr. Jenkins' name is not that famous, but his research is and we see his name being spoken more and more. This is due to his amazing work and speaking engagements within the vegan community. Dr. Jenkins starts his talk with us by reminiscing about growing up in Europe and spending time with his aunt on their property about his love and excitement for all things Christmas.
This ended up being the catalyst for him giving up meat and instilling worry and fear about his overall health with his mother. Little did she know, that he would grow up, create the ever-popular glycemic index and reside here, in Toronto, Canada.
Dr. Jenkins explains how the glycemic and bread index works, how fiber is the answer, what you need to know about diabetes and how pooping on demand is just not weird. His opinion on oil and nuts is quite interesting and you'll definitely want to hear about his opinion on soy products for women with breast cancer.
Dr. David Jenkins is a University Professor, and Canada Research Chair in the Departments of Nutritional Sciences and Medicines, a staff physician in the Division of Endocrinology and Metabolism, the Director of the Clinical Nutrition and Risk Factor Modification Center, and a Scientist in the Li Ka Shing Knowledge Institute, St. Michael's Hospital. He was educated at Oxford University, obtaining his DM, DPhil, and DSc. He is a fellow of the Royal College of Physicians (London) and of the Royal College of Physicians of Canada.
Dr. Jenkins has served on committees in Canada and the United States that formulated nutritional guidelines for the treatment of diabetes and recommendations for fiber and macronutrient intake under the joint US-Canada DRI system (RDA) of the National Academy of Sciences. He also served as a member of Agriculture Canada's Science Advisory Board (2004-2009) on the future direction of Canada's agriculture and agricultural research.
He has spent much time working with the food industry to develop products for the supermarket shelf and, for example, helped to initiate Loblaw's 'Too Good To Be True' and most recently their popular "Blue Menu" line of products. His research area is the use of diet in the prevention and treatment of hyperlipidemia and diabetes. He has over 300 original publications on these and related topics.  
His team was the first to define and explore the concept of the glycemic index of foods and demonstrate the breadth of metabolic effects of viscous soluble fiber, including blood glucose and cholesterol lowering. His group developed the cholesterol-lowering concept of the dietary portfolio that has entered guidelines in many jurisdictions (e.g. CCS, Heart UK etc.). He believes in the therapeutic value of plant based-diets and that diets have to be environmentally sustainable.
In this episode we discuss:
Becoming vegetarian

What's in the hamper

The connection between pets and food  

The impetus for creating the glycemic index

Pooping on demand

Enzymes

Diabetes

The misuse of the glycemic index

Running away from carbohydrate

Mars Bars

Processed foods

Oils, Nuts and stole and cardiovascular disease

Favorite meal

Tofu, soy and breast cancer

Shanghai women's breast cancer study

Message for the masses for creating a better world
Links to things we mentioned:
Energybits – use code "PlantTrainers" for 20% off
Dr. David Jenkins – Contact info
The Vegan Advantage – Dr. David Jenkins
Beyond Carnism and Improving Relationships with Dr. Melanie Joy – PTP264
A Forefather of Plant-Based Nutrition, Dr. Caldwell Essylsten – PTP208
Thank you to this month's Patrons for supporting us on Patreon:
"Joe"
Millie Pearson
Mary Lou Fusi
Carmen Fanous
Emily Iaconelli
Spanish Armada
Michele Olender


Don't forget to contact us at info@planttrainers.com with your question for our Plant Trainers Facebook Lives!
We hope you enjoyed this podcast! Please take a moment and leave us a rating and review over on Apple Podcasts – we would be grateful! This will help get our podcast out to others who may enjoy it. We promise to read your reviews and consider your feedback. This show is for you.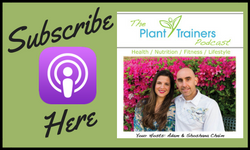 Please subscribe to The Plant Trainers Podcast on your favorite podcasting platform.







Help us by spreading the news about our totally awesome Podcast!
Click here for a list of our services