Print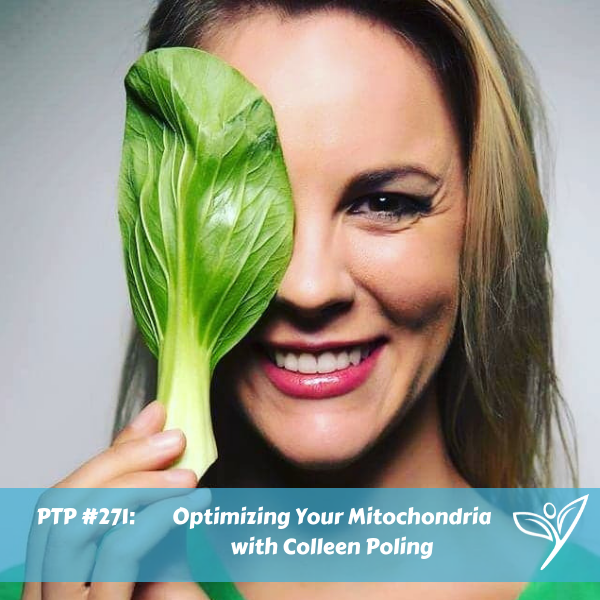 Podcast: Play in new window | Download
Subscribe: Apple Podcasts | Google Podcasts | Spotify | Stitcher | TuneIn | RSS
In this episode of The Plant Trainers Podcast, we talk to Colleen Poling about nutrients, mitochondria and a plant-based diet. We discuss how to know if a plant-based diet is right for you and some common pitfalls people have when they go plant-based. Many people can eat a balanced diet and thrive, but some people need to pay closer attention to the nutrients they are taking in. And finally, we talk about mitochondria…if your thinking mitoWHAT? Then it's imperative you find out what it is and why you need to optimize it. Let's face it, who doesn't want to optimize their mitochondria, so share this podcast on social media or send it through email to a few friends. You can find it at planttrainers.com/271 or by downloading it anywhere you love to listen to podcasts! Want to be a part of the conversation? Find us on social media and comment on the posts.
Colleen Poling is a Registered Dietitian and Vegan Wellness Educator. Colleen has spent the last decade as a leader in the plant-based nutrition space. She is a professional plant-based translator converting vegan nutrition concepts into an easy to digest way, and cracking the code on vegan nutrition for optimal health. Colleen's transformational workshops and 1:1 nutrition counseling sessions teach individuals how to optimize their health by understanding the hidden and often overlooked components of plant-based nutrition for a vibrant, healthy, long life.
In this episode we discuss:
Is a vegan or plant-based diet for everyone

How can you know if the vegan diet is for you?

The body's ability to create and absorb nutrients

Vitamin K2

Taking time to heal

Sometimes needing outside help outside food

Mitochondria

Foods to help your mitochondria

Who is fat good for

Risk of not optimizing the mitochondria

Actionable tips for making a change in your life
Links to things we mentioned:
Contact us for a free consultation
Colleen Poling: Website, Instagram, Facebook, Twitter
Veganalysis: The Most Comprehensive Blog Post Available on Examining and Optimizing Your Vegan Diet

Get Chlorella and other algae – Energybits – use code "PlantTrainers" for 20% off
Dr. Greger's Daily Dozen – PTP069
How Not To Die with Michael Greger M.D. – PTP206
A Forefather of Plant-Based Nutrition, Dr. Caldwell Essylstyn – PTP208
Busting The Protein Myth with Dr. Garth Davis – PTP212
The Plant-Based Solution with Dr. Joel Kahn – PTP231
A Special Episode on The Truth About Superfoods – PTP262
Effects of Food with The Creator of The Glycemic Index, Dr. David Jenkins – PTP266
Thank you to this month's Patrons for supporting us on Patreon:
"Joe"
Millie Pearson
Mary Lou Fusi
Carmen Fanous
Emily Iaconelli
Spanish Armada
Michele Olender


Don't forget to contact us at info@planttrainers.com with your question for our Plant Trainers Facebook Lives!
We hope you enjoyed this podcast! Please take a moment and leave us a rating and review over on Apple Podcasts – we would be grateful! This will help get our podcast out to others who may enjoy it. We promise to read your reviews and consider your feedback. This show is for you.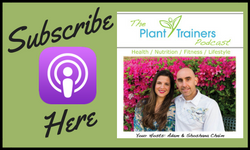 Please subscribe to The Plant Trainers Podcast on your favorite podcasting platform.



Help us by spreading the news about our totally awesome Podcast!
Click here for a list of our services