Print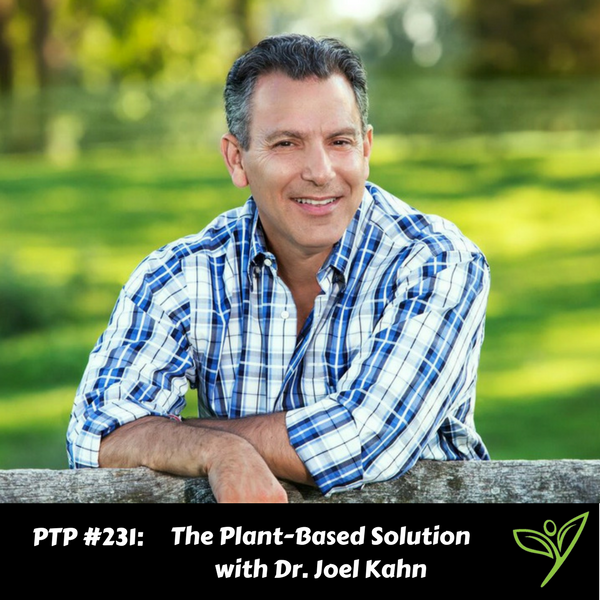 Podcast: Play in new window | Download
Subscribe: Apple Podcasts | Google Podcasts | Spotify | Stitcher | TuneIn | RSS

In today's episode of The Plant Trainers Podcast we talk to Dr. Joel Kahn about, well, a lot. Of course we introduce you to his new book, The Plant-Based Solution, which covers all subjects plant-based, but we get into some controversial topics too. We look into how hospital food has changed, or stagnated, since we last spoke on episode 91. We also covered the lectin controversy, the carbohydrate debate (that just came up this month) and if there is actually benefit to a plant-based keto diet and if so, how to navigate it.
The highlight of the show was that we actually get Dr. Joel Kahn, known for his sense of humor and co-author of the book "Vegan Sex", to blush, in discussing the more intimate sexual details. (The truth is I'm blushing just writing/saying it…but the people want to know!!) You know The Plant Trainers Podcast is a family show, but your going to want to listen to the second half without little ears around today.
Joel Kahn, M.D., is a plant-based cardiologist who combines the best of Western and complementary therapies for total healing. Known as "America's Healthy Heart Doc," he graduated summa cum laude from the University of Michigan and has been practicing invasive, interventional and preventive cardiology since 1990. He is a clinical professor of medicine (cardiology) at Wayne State University School of Medicine and associate professor of medicine at Oakland University Beaumont School of Medicine. In 2013, Dr. Kahn received a certification from the University of South Florida in Metabolic Cardiology and became the first physician in the world to complete the program. Over the past 25 years, Dr. Kahn has improved the lives and vitality of thousands of patients, taking many of them from chronic health problems to vibrant living.
His passion for education and prevention is recognized by his patients and peer doctors alike. Dr. Kahn's medical views are published by the Huffington Post and MindBodyGreen, among other media, and he is a frequent radio, TV and podcast guest. He was voted Sexiest Male Vegan Over 50 by PeTA and won the Health Care Hero award from Crain's Detroit Business. His fourth book, "The Plant-Based Solution: America's Healthy Heart Doc's Plan to Power Your Health" will be available January 1 2018. And of course he is the owner of GreenSpace Cafe in Michigan.
And please remember that starting on Jan 2 in 2018, The Plant Trainers Podcast will be released Tuesday mornings if you haven't already subscribed do it now!
In this episode we discuss:
Who's eating at Green Space Cafe

What The Health

Progress of hospital food in Detroit.

The Lectins controversy

The carbohydrate controversy of dec 2017

The keto diet

ProLon, intermittent, periodic fasting & time restricted feeding

Vegan sex

The Plant-Based Solution

Erectile dysfunction

Ingesting your lovers "bodily fluids" is this vegan and is it unhealthy?

Tips to improve your sex drive today
Links to things we mentioned:
Thank you to our sponsor, Health IQ. To see if you qualify, get your free quote today at healthiq.com/planttrainers or mention the promo code "Plant Trainers" when you talk to a Health IQ agent.
Ultimate Healthy Meal Planning Bundle
Dr. Joel Kahn: Website, Facebook, Twitter, Instagram
The Plant-Based Solution: America's Healthy Heart Doc's Plan to Power Your Health by Dr. Joel Kahn
The Whole Heart Solution by Dr. Joel Kahn
Dead Execs Don't Get Business by Dr. Joel Kahn
Should You Eat or Avoid Lectins – The Doctors Video
ProLon Fasting Mimicking Diet
The Skeleton in The Ketogenic Diet Closet: What Virta Health, Mark Sisson, Joseph Mercola and Others Leave Out by Dr. Joel Kahn
Reversing Heart Disease with Dr. Joel Kahn – PTP091
What The Health & Navigating Information with Tom Barbieri – PTP217
How Not To Die with Michael Greger, M.D. – PTP206
Busting The Protein Myth with Dr. Garth Davis – PTP212
Thank you to this month's Patrons for supporting us on Patreon:
"Joe"
Millie Pearson
Stu Dolnick
Mary Lou Fusi
Carmen Fanous
Emily Iaconelli
Spanish Armada


Don't forget to contact us at info@planttrainers.com with your question for our Plant Trainers Facebook Lives!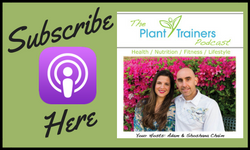 We hope you enjoyed this podcast! Please take a moment and leave us a rating and review over on Apple Podcasts – we would be grateful! This will help get our podcast out to others who may enjoy it. We promise to read your reviews and consider your feedback. This show is for you.
Please subscribe to The Plant Trainers Podcast on Apple Podcasts, Stitcher, iHeart Radio or Player.FM so you will know when we release a new episode. We're also available to Listen on Google Play Music!
Help us by spreading the news about our totally awesome Podcast!
Click here for a list of our services