Print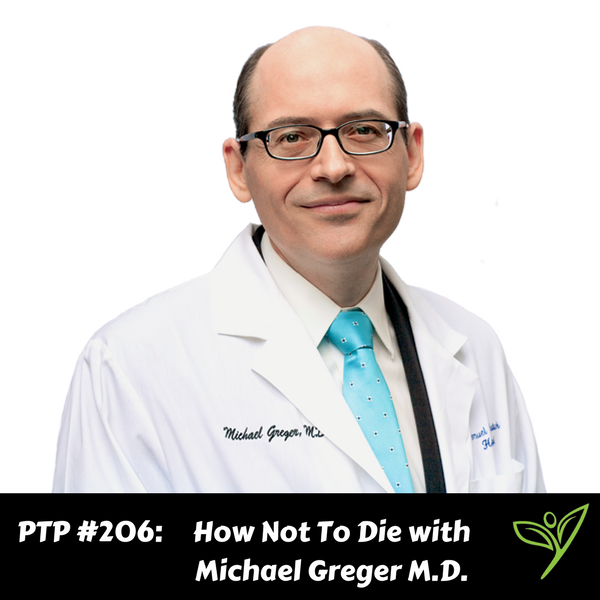 Podcast: Play in new window | Download
Subscribe: Apple Podcasts | Google Podcasts | Spotify | Stitcher | TuneIn | RSS

In today's episode of The Plant Trainers Podcast we talk to the man of everyone's hour, Dr. Michael Greger. He is the author of the popular book, How Not To Die and the genius behind NutritionFacts.org. Dr. Michael Greger and his team read through every scientific study written about nutrition, so we don't have to. He has a funny and effective way of explaining the data, showing the viewers if it was a good study, how it compares to others and in which ways the information may have been bias. But don't be fooled, this is not his day job, Dr. Greger is still a practicing physician, presents about numerous public health issues and is the Director of Public Health and Animal Agriculture at the Humane Society of the United States.
In this episode, we explore that question we hear so often, "But what about fish and eggs" and he shares some information to comfort the plant-based pregnant ladies out there. With his wit and charm, Dr. Greger has some messages for parents and anyone out there who wants to know How Not To Die.
We hope you enjoy the show!
In this episode we discuss:
Dr. Greger
Heart Disease
Pregnancy and a plant-based diet
Fish and heavy metals
Eggs and choline
Yes, it's perfectly healthy for children to be plant-based
Doctors and nutrition education
Nutritionfacts.org
Understanding research, biases and conflicts of interest
The benefits of meta analysis
The study with the most impact
Stop eating your chinese tea
Coffee
How Not To Die
The daily dozen
15 most common ways to die
Physical activity and physical inactivity
Links to things we mentioned:
Easy Recipes For Busy Parents – Our New eCookbook
How Not To Die: Discover The Foods Scientifically Proven To prevent And Reverse Disease, by Michael Greger, M.D.
How Not To Die – Trailer
Processed Foods – A Health Nightmare
Dr. Greger's Annual Review
Baby and Child Care by Dr. Spock
PubMed – Research directory
Thank you to this month's Patrons for supporting us on Patreon:
"Joe"
Millie Pearson
Stu Dolnick
Mary Lou Fusi
Carmen Fanous
Emily Iaconelli



Don't forget to contact us at info@planttrainers.com with your question for our Plant Trainers Facebook Lives!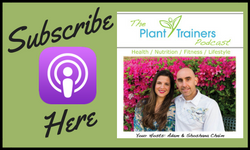 We hope you enjoyed this podcast! Please take a moment and leave us a rating and review over on Apple Podcasts – we would be grateful! This will help get our podcast out to others who may enjoy it. We promise to read your reviews and consider your feedback. This show is for you.
Please subscribe to The Plant Trainers Podcast on Apple Podcasts, Stitcher, iHeart Radio or Player.FM so you will know when we release a new episode. We're also available to Listen on Google Play Music!
Help us by spreading the news about our totally awesome Podcast!
Click here for a list of our services