Print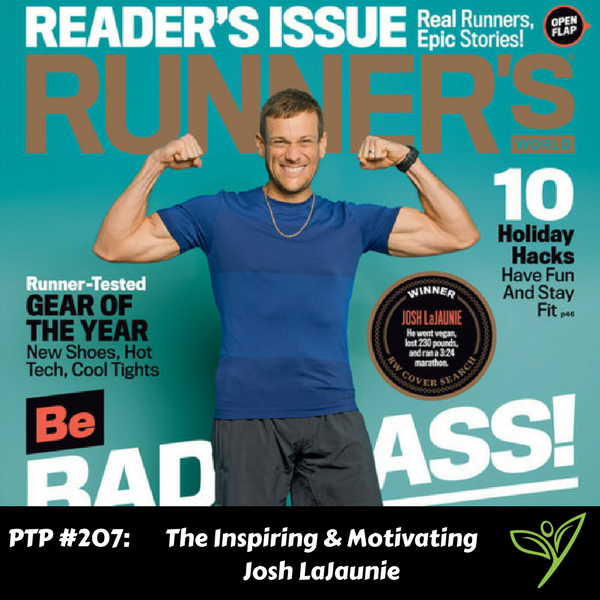 Podcast: Play in new window | Download
Subscribe: Apple Podcasts | Google Podcasts | Spotify | Stitcher | TuneIn | RSS

In today's episode of The Plant Trainers Podcast we talk to the inspiring and motivating Josh LaJaunie. Josh has made a huge dent in the way people down in Louisiana and all over the United States see food. He is a Coonass through and through who ate A LOT, drank, enjoyed the crawfish cookouts and was obese. Now he is a Coonass who is in shape, is inspiring others and was recently on the cover of Runner's World Magazine. Josh talks about his journey from 400 pounds to losing over 200 pounds in an inspiring and motivating way.
In this episode we talk about how Josh got to be 400 pounds, how influential his grandfather was in his life and how running and a plant-based diet just about saved his life. Everyone always wants to know what they can start doing right now to get on their way to better health and Josh LaJaunie does not hold back on any secrets.
In this episode we discuss:
The culture in Louisiana
Josh LaJaunie's Bam Bam
Finding running
Finding a plant-based lifestyle
Motivation
What you can start doing right now
Transitions and food perspective
Links to things we mentioned:
Easy Recipes For Busy Parents – Our New eCookbook
Josh LaJaunie: Website, Facebook, Facebook Page, Twitter, Instagram
Power of Positive – Blog
The Power of Positive Podcast – PTP009
Rich Roll & Julie Piatt – PTP017
Finding Ultra by Rich Roll
Born to Run by Christopher McDougall
Skinny Bitch by Kim Barnouin and Rory Freedman
Skinny Bastard by Rory Freedman and Kim Barnouin
Slaughterhouse by Gail A. Eisnitz
The Warrior: David Goggins – Runner's World
Runner's World Cover Search Winner – Josh LaJaunie
35 Amazing Health Benefits of Running, According to Science
Thank you to this month's Patrons for supporting us on Patreon:
"Joe"
Millie Pearson
Stu Dolnick
Mary Lou Fusi
Carmen Fanous
Emily Iaconelli


Don't forget to contact us at info@planttrainers.com with your question for our Plant Trainers Facebook Lives!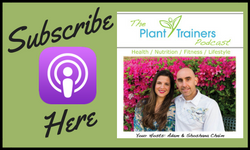 We hope you enjoyed this podcast! Please take a moment and leave us a rating and review over on Apple Podcasts – we would be grateful! This will help get our podcast out to others who may enjoy it. We promise to read your reviews and consider your feedback. This show is for you.
Please subscribe to The Plant Trainers Podcast on Apple Podcasts, Stitcher, iHeart Radio or Player.FM so you will know when we release a new episode. We're also available to Listen on Google Play Music!
Help us by spreading the news about our totally awesome Podcast!
Click here for a list of our services