Print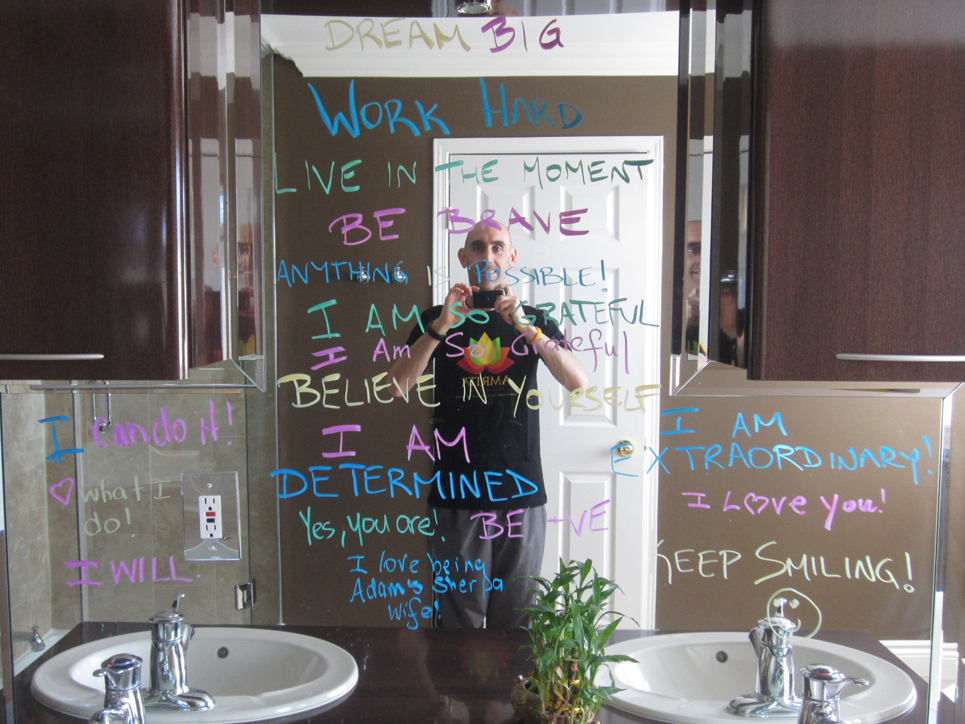 As we progress through our days, we often have opportunities that have the potential to become defining moments in our lives.  Many people miss the signs of these moments.  There is a saying that "all good things come to those who wait"…you may remember it as a marketing slogan for a few companies.  This implies that if you are patient enough, good things will come to you.  While in some cases this implication can hold true, in my opinion there are times where patience can be a hindrance.
You need to understand that if you want something bad enough, you need to go and get it.  Waiting for things to come to you seems to be the way of the past.  This applies to your health, fitness, business, relationships and any other aspect of your life.  You need to take the necessary steps to ensure that you get what you want.  You need to take responsibility for what occurs and what will occur in your own life (well, as much as you can).
I'm sure you've heard of "The Secret" – which is primarily based on the law of attraction.  What you put out into the universe, you will get back in return.  While many are skeptical about this idea, why wouldn't you try it?  That being said, just putting it out there doesn't mean it's automatically going to happen.  You will still need to take steps or create an action plan to some extent to make it work.
I decided to take some steps in making my life as positive as possible.  In order to do that, I needed to rid myself of as much negativity as possible.  This included letting go of as many things that that I could that brought me down.  Unfortunately, that meant letting some people that were in my life slide away from me.  While that hasn't been an easy thing to do, I needed and still need to be somewhat selfish here.  I needed to do what was best for me in this case.  Instead of simply focusing on letting them go, what I did was tried to bring as many positive people into my life that I could.  People that I look up to, great influencers, people with positive outlooks on life.  The more I brought them into my life, the more I learned, the more positive I became, the more I found myself in positive situations and the negative influences in my life dissipated.  That continues to be the case for me today.
This is what I look at every morning when I get out of bed,
which sets my track for the day…this is the power of positive!
Over the past year, I have connected with so many great people.  I've learned so much and my life continues to transform as I type these words.  I am so grateful for everyone and everything that has influenced me in such a positive way.
As I continue to transform into the person I'm meant to be, I am very excited to share some great news.  I have been asked to be involved in an interactive event called the Soul Transformation Seminar.  I'm even more excited to announce that one of the connections I have made over the past year was with the best-selling author of "Finding Ultra", one of the world's fittest men and inspirational wellness advocate, Rich Roll.
This truly is the power of positive.
Adam


Don't forget to contact us at info@planttrainers.com with your question for our Plant Trainers Facebook Lives!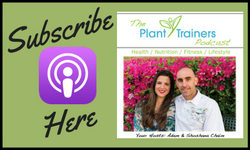 We hope you enjoyed this podcast! Please take a moment and leave us a rating and review over on Apple Podcasts – we would be grateful! This will help get our podcast out to others who may enjoy it. We promise to read your reviews and consider your feedback. This show is for you.
Please subscribe to The Plant Trainers Podcast on Apple Podcasts, Stitcher, iHeart Radio or Player.FM so you will know when we release a new episode. We're also available to Listen on Google Play Music!
Help us by spreading the news about our totally awesome Podcast!
Click here for a list of our services