Print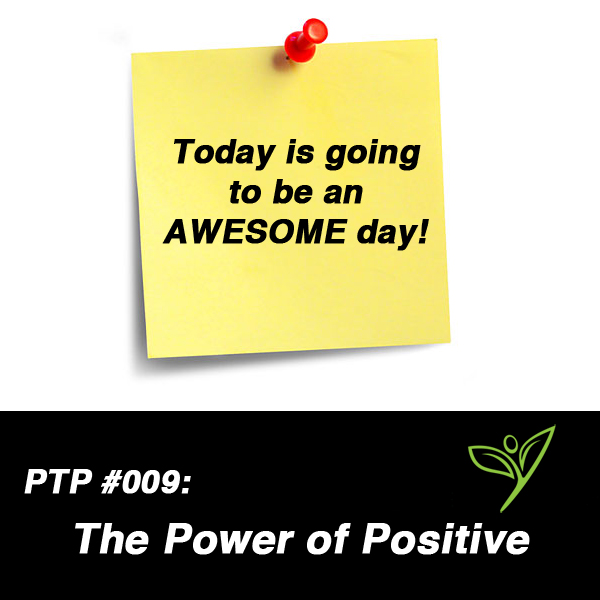 Podcast: Play in new window | Download
Subscribe: Apple Podcasts | Google Podcasts | Spotify | Stitcher | TuneIn | RSS
As we progress through our lives we have the opportunity to create positive experiences and positive outcomes ourselves. This can be manifested through the Power Of Positive. In this show we talk about how to use the power of positive in your life to help you achieve your goals of true happiness. We discuss many activities you can begin now to help you get your day off to a good start, attract more positive people around you and help you create a more positive you. This show is packed with great information, quotes of inspiration and personal experiences to get you further along the right track.
In this episode we discuss:
Our quote of the day: "He that can have patience can have what he will." ~ Benjamin Franklin
What is this Power?
Waiting for 'it' to happen
Setting 'it' up to happen
Ways of attracting the positive
How to avoiding attracting the negative
Surrounding yourself with positivity
The frustration of waiting – the unknown
How the power of positive can be the law of negative attraction
How to start now (meditation, journaling, positive statements, vision boards…
Mira's Question: "Hey, Plant Trainers, Protein shakes- is this something you are into? I don't typically do this but as my workouts are getting longer and I am trying to avoid grabbing the wrong stuff. I thought you would be able to recommend a good product since you are conscientious of what you eat. There is so much crap out there, I'm not really interested in getting caught up in nonsense?  
Links to things we mentioned:
The Power of Positive – Blog
The Stanford Marshmallow Experiment 
The Secret – Rhonda Byrne
Amrita Bars – 15% using promo code "PlantTrainers"


Don't forget to contact us at info@planttrainers.com with your question for our Plant Trainers Facebook Lives!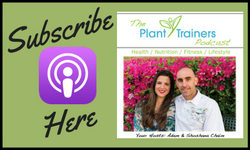 We hope you enjoyed this podcast! Please take a moment and leave us a rating and review over on Apple Podcasts – we would be grateful! This will help get our podcast out to others who may enjoy it. We promise to read your reviews and consider your feedback. This show is for you.
Please subscribe to The Plant Trainers Podcast on Apple Podcasts, Stitcher, iHeart Radio or Player.FM so you will know when we release a new episode. We're also available to Listen on Google Play Music!
Help us by spreading the news about our totally awesome Podcast!
Click here for a list of our services