Print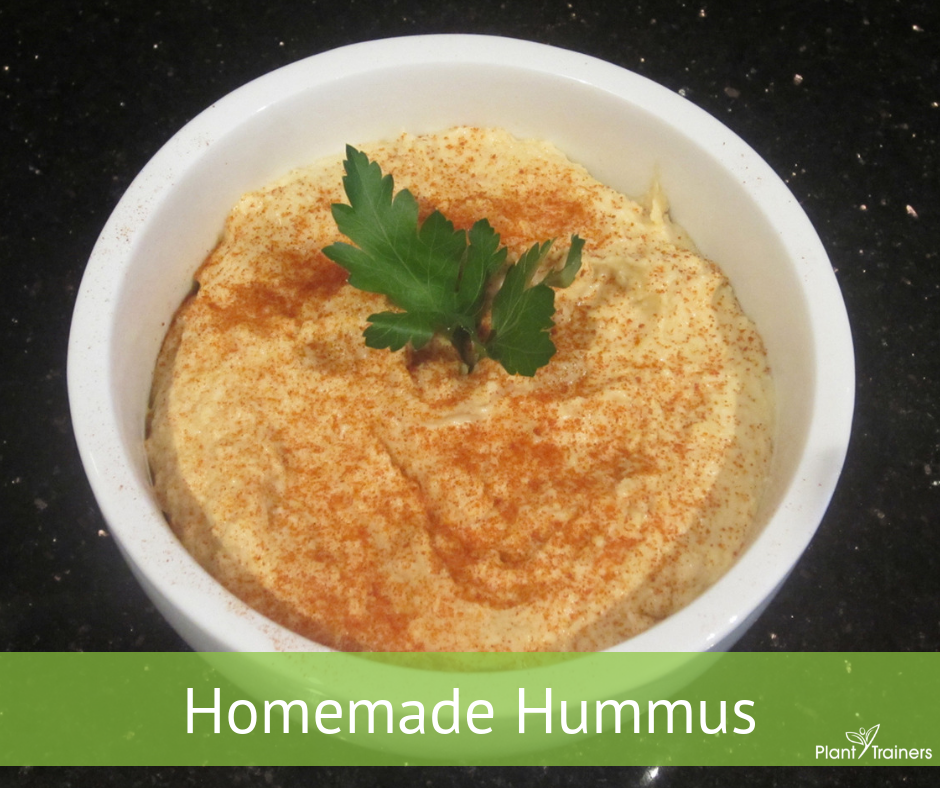 When life hands me lemons…
I make Hummus!
I love making hummus at home because I know exactly what goes into it and there are no preservatives. It always tastes best when served immediately.
Many people always ask me what I make in my Vitamix. Well, guess what? I now make my hummus there too. The key is keeping the Vitamix on a low speed setting and then eventually it all gets mixed in together without using a tamper.
Enjoy!
Ingredients:
1.5 cups of soaked and boiled Organic Chickpeas or one 15 oz. can of Organic Chickpeas, drained and rinsed
1/2 cup of fresh Lemon Juice
4  decent sized Garlic Cloves, minced
1 tsp Cumin
1/2 cup of Tahini
3 Tbsp Olive Oil or 3 Tbsp Aquafaba
1/4 tsp Sea Salt
Directions:
In a food processor, blend all the ingredients together for about one minute. Scrape down the sides of the food processor. Blend it again for about 5 minutes until very smooth.
If you are using a Vitamix, place all the ingredients inside and blend on the low speed setting. If you set it too high it will not work very well. You can always use the tamper if it is giving you trouble.
Helpful Hints:
*If you are out of Tahini, you can replace it with 2 Tbsp of sesame seeds.
*Chickpeas can be replaced with a variety of other beans. I have made it with black beans and black-eyed peas.
*Check out our Blog on Beans for the best way to prepare and boil dried beans.
~ Plant Trainers