Print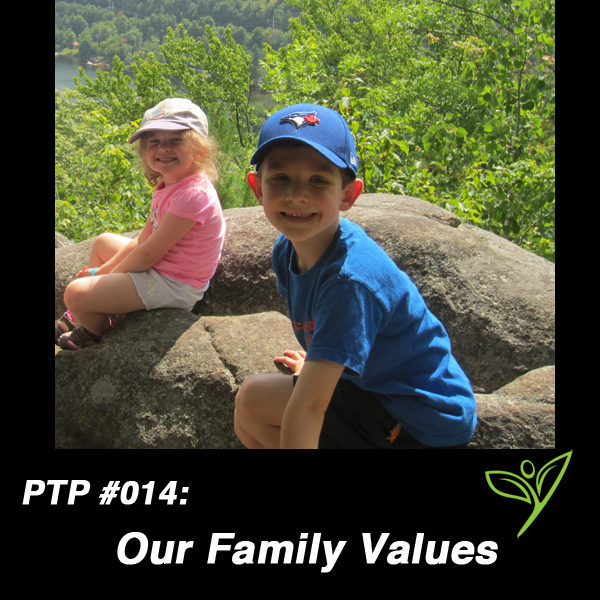 Podcast: Play in new window | Download
Subscribe: Apple Podcasts | Google Podcasts | Spotify | Stitcher | TuneIn | RSS

In this episode we bring the whole family to the mic to discuss our family values. We often speak of our children. Russell is 6 and Jordyn is 4. As you can imagine it is a busy household. For this one, the four of us sit down together and let you be a fly on the wall as we share how we kind of make it all work. The kids share their favourite foods, activities and knowledge about a healthy lifestyle. We really do believe that teaching children at a young age and being good role models for them will provide them with the ability to make informed decisions later on in life. We hope you enjoy it!
In this episode we discuss:
Our quote of the day:  "I've learned that people will forget what you said, people will forget what you did, but people will never forget how you made them feel." ~ Maya Angelou
Our kids' favourite exercises
Active family activities
Kids' triathlon
Why is it important to exercise
Favourite meals, snacks & smoothies
Trying new foods
Junk food
Being gluten-free
Bringing their own foods to parties
Our family values
Jill's Question: I lost 40 pounds, maintained it for three years and then lost another 20. I kept that weight off for a year and a half. In the last few months I gained 15 pounds back but have continued to exercise and eat the same. I know because I log everything! My clothes don't fit right and the scale is not budging despite my recent increase in strength training and more mindful eating. Help!
Links to things we mentioned:
Russell's Favourite Hummus Recipe
Jordyn's favourite Pancake Recipe


Don't forget to contact us at info@planttrainers.com with your question for our Plant Trainers Facebook Lives!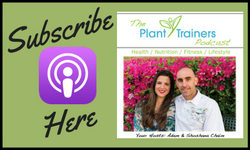 We hope you enjoyed this podcast! Please take a moment and leave us a rating and review over on Apple Podcasts – we would be grateful! This will help get our podcast out to others who may enjoy it. We promise to read your reviews and consider your feedback. This show is for you.
Please subscribe to The Plant Trainers Podcast on Apple Podcasts, Stitcher, iHeart Radio or Player.FM so you will know when we release a new episode. We're also available to Listen on Google Play Music!
Help us by spreading the news about our totally awesome Podcast!
Click here for a list of our services