Print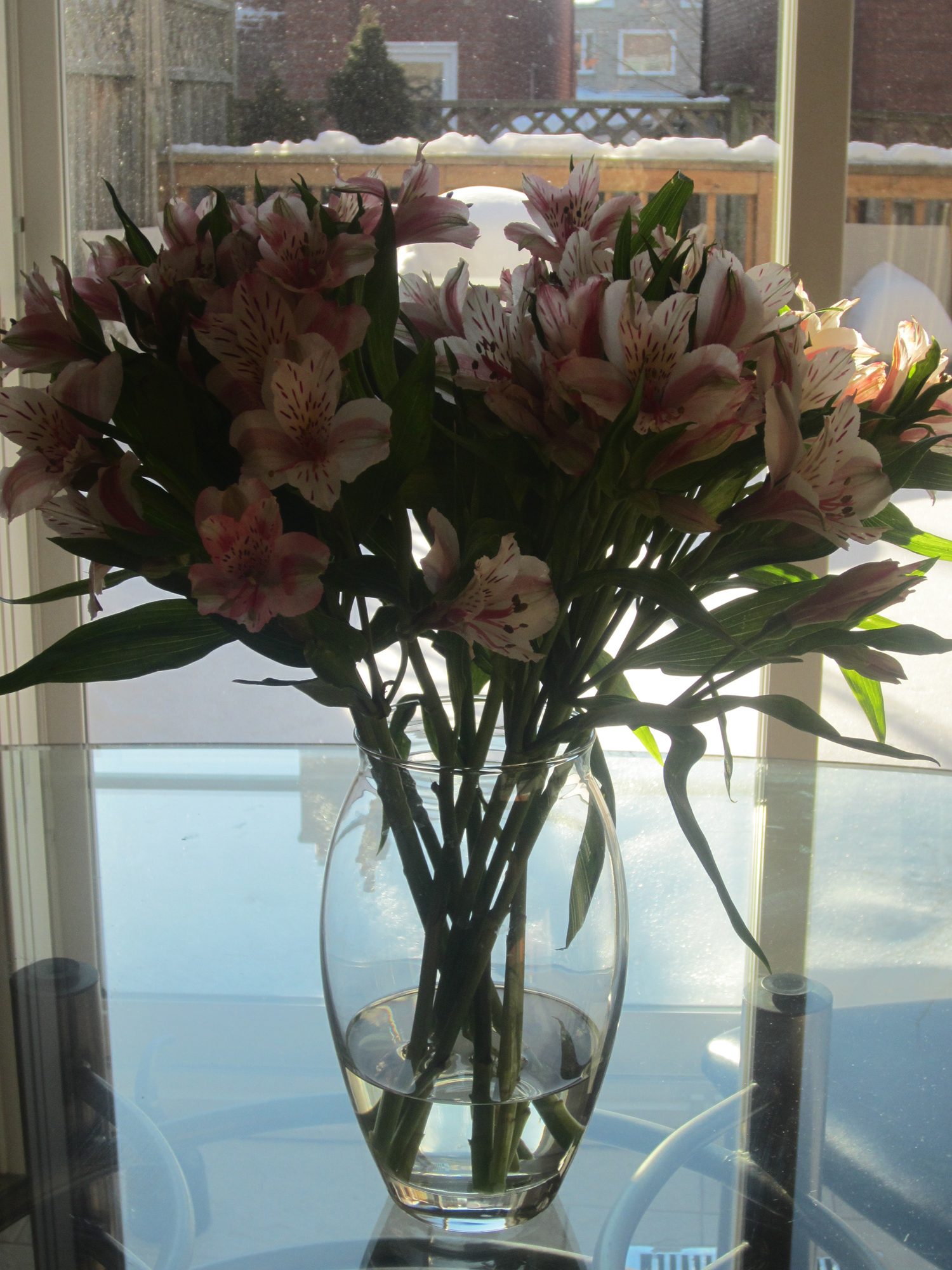 He doesn't buy me flowers anymore…
It's not what you think. I have the best, most supportive husband there is. He is my biggest fan, supports me with my ups and downs and is my best friend. OK, enough mush. He even buys me flowers. I think buying flowers is something a gentleman does – kinda like holding the door open for his lady. It is really sweet. I can remember my dad coming home with flowers for my mom. Awwwww.
So, why shouldn't he buy me flowers anymore? I don't want them. I want him, I want the gesture, but I have just become too money and environmentally conscious to have him spend money on these beautiful living things. It makes me sad to throw away the plastic it is wrapped in and makes me sad to throw away the flowers two weeks later (Yes. Two weeks. I'm good at making them last.)
So how did I tell him I totally appreciate the thought and love him even more when he does buy me flowers?  And now he should stop? Here is the kicker….I DIDN'T. Instead, I wrote this blog. He will read it to edit it and post it on our site and then he will know. (Babe, I hope you are not insulted.)
I have even created a list of items I would love to get that shows me he is thinking of me. These items are not costly, are pretty and are environmentally sound. Here we go:
A herb plant – This plant will sit on the counter for about the same amount of time as the flowers or perhaps longer. I will be able to look at it and think about him, but also put a bit of that love into my family's meals.
My favourite cold pressed juice. I am not a huge juicer mostly because it is so expensive! I do enjoy a top grade juice every now and again or even a Kombucha as a treat. Buy me this and fill my body with awesome nutrients.
A back rub…who wouldn't want that?
So basically, the flowers look lovely and the thought is wonderful. But being as environmentally conscious as I am, I think I will sadly have to pass on the flowers – let's say 80% of the time.
Let us know what you would add to this list so we can add it to ours!
Shoshana Chaim
~ Plant Trainers


Don't forget to contact us at info@planttrainers.com with your questions!
We hope you enjoyed this podcast! Please take a moment and leave us a rating and review over on Apple Podcasts – we would be grateful! This will help get our podcast out to others who may enjoy it. We promise to read your reviews and consider your feedback. This show is for you.