Print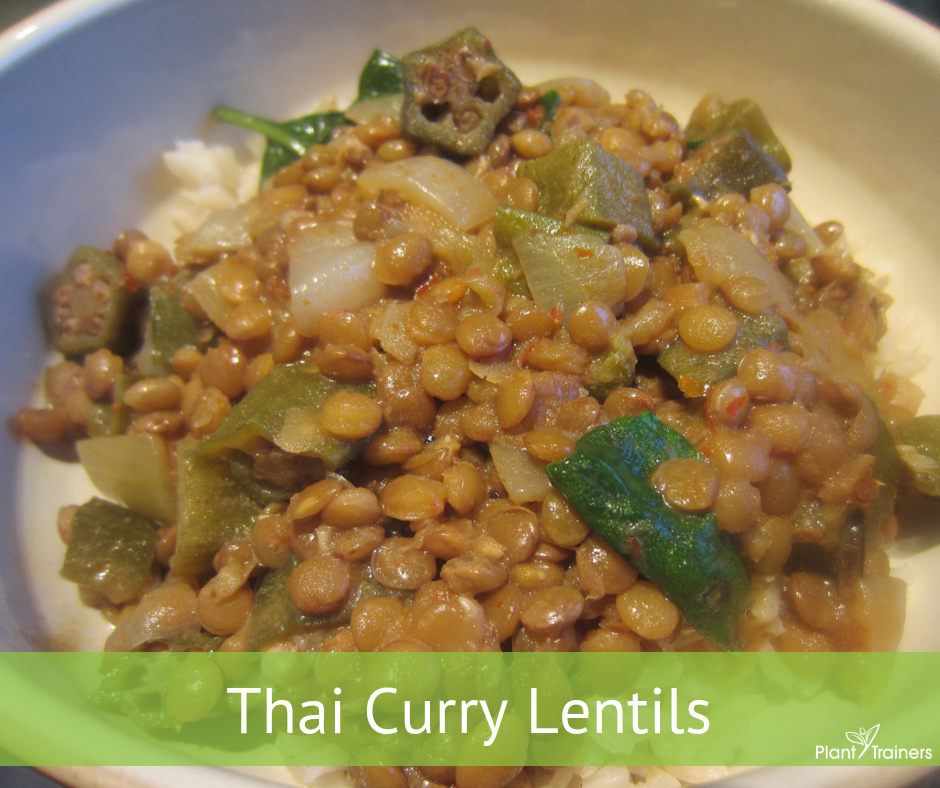 We have made this Thai Curry Lentils recipe almost once a week for the last 2 months. It is that good!
Ingredients:
1 Tbsp coconut oil (can use water instead)
1 onion, diced
2 cloves garlic, minced
1 inch fresh ginger, minced
2 Tbsp red curry paste
1 (13.5 oz) can of coconut milk
1 cup dried red or *brown lentils
2 cups of *water
1 zucchini, cut into half moons
1 cup of sliced okra
4 cups baby spinach or chopped kale
Directions:
After measuring the lentils, pick through them for any stones. Rinse lentils well and set aside.
Heat oil (or water) in a large pot over medium heat.
Sauté onion, garlic and ginger until onion begins to soften, about 5 minutes.
Add curry paste. Sauté for a minute longer.
Add coconut milk, lentils and *water. Stir to combine.
Add the remaining vegetables.
Reduce heat and let simmer for 30-40 minutes, until lentils are soft.
*Please note: If you are using red lentils you may need to use a bit less water. You can add one cup of water to begin with and add more water as needed. Also, the cooking time will be around 20 minutes instead.
This recipe is adapted from the Plant-Based, Allergy Friendly Amrita Cookbook which can be found on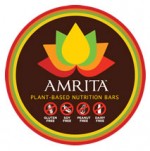 the Amrita website for FREE! If you don't have brown lentils you can use any lentils you have in your home already. The original recipe calls for corn niblets and water chestnuts instead of okra and spinach. I love okra and I think this is a great pairing. I usually use whatever veggies I have in the fridge when I make this, so you don't need to be married to the veggies written here. You can try peeling and chopping eggplant, adding tomatoes or even mushrooms. The possibilities are endless.
I use 13.5 oz of coconut milk, but you can use less if that is what's in your can.
Warning: It is a bit on the spicy side, but you can control that by using a bit less curry paste or mixing it with quinoa or brown rice.
Enjoy!
~ Plant Trainers