Print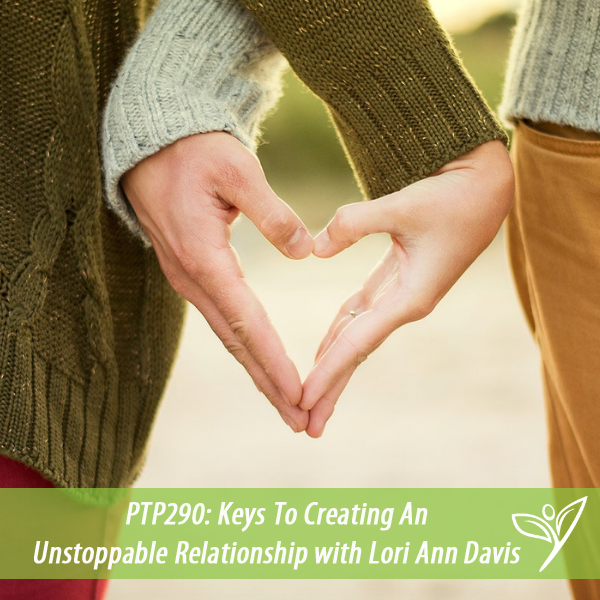 Podcast: Play in new window | Download
Subscribe: Apple Podcasts | Google Podcasts | Spotify | Stitcher | TuneIn | RSS

In this episode of The Plant Trainers Podcast, we talk with Lori Ann Davis all about creating an unstoppable relationship and deepening the passion. Whether you're single, in a new relationship or have 20+ years under your belts, like us, this episode may give you some ideas on how to strengthen that bond with your partner and keep the flame alive.
How happy you are can be a predictor of your feelings about your relationship. We also know that exercise can create endorphins. So if you eat a plant-based diet, exercise and take your relationship to the next level, your recipe for a happy life should be Fait Accompli. While most of our shows are family friendly, this one may include language that can be considered…ummm….passionate (but clean)…so listener discretion is advised. Send this out to your partner today and join the conversation over on Facebook and Instagram – @planttrainers.
Lori Ann Davis has a unique and passionate approach to love and relationships and believes that everyone deserves and can have the relationship of their dreams. Her mission is to provide you with the skills you need to have the unstoppable relationship you deserve. She has over 30 years experience empowering individuals and couples to live richer, happier lives. She provides relationship coaching to people throughout the world. Her practice spans the spectrum from dating and singles to working through a divorce to renewing long-term marriages. She is the author of Unmasking Secrets to Unstoppable Relationships: How to Find, Keep and Renew Love and Passion in Your Life and she is also one of the coaches on the new Radical Dating Show.
In this episode we discuss:
Relationship and food basic needs

How relationships affect your overall happiness mental and physical

Happy singles

Having a partner

Passion

Tips for Deepening passion

The 10-second kiss

Effort

Erections

Saying yes or no

Tips for new relationships

Tips for old relationships
Links to things we mentioned:
Lori Ann Davis – Website, Facebook, Instagram, Twitter
He Doesn't Buy Me Flowers Anymore – Blog
Reversing Heart Disease with Dr. Joel Kahn – PTP091
The Plant-Based Solution with Dr. Joel Kahn – PTP231
Thank you to this month's Patrons for supporting us on Patreon:
"Joe"
Millie Pearson
Mary Lou Fusi
Carmen Fanous
Emily Iaconelli
Spanish Armada
Michele Olender


Don't forget to contact us at info@planttrainers.com with your questions!
We hope you enjoyed this podcast! Please take a moment and leave us a rating and review over on Apple Podcasts – we would be grateful! This will help get our podcast out to others who may enjoy it. We promise to read your reviews and consider your feedback. This show is for you.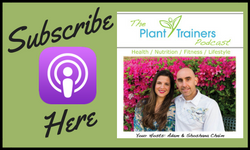 Please subscribe to The Plant Trainers Podcast on your favorite podcasting platform.



Help us by spreading the news about our totally awesome Podcast!
Click here for a list of our services