Print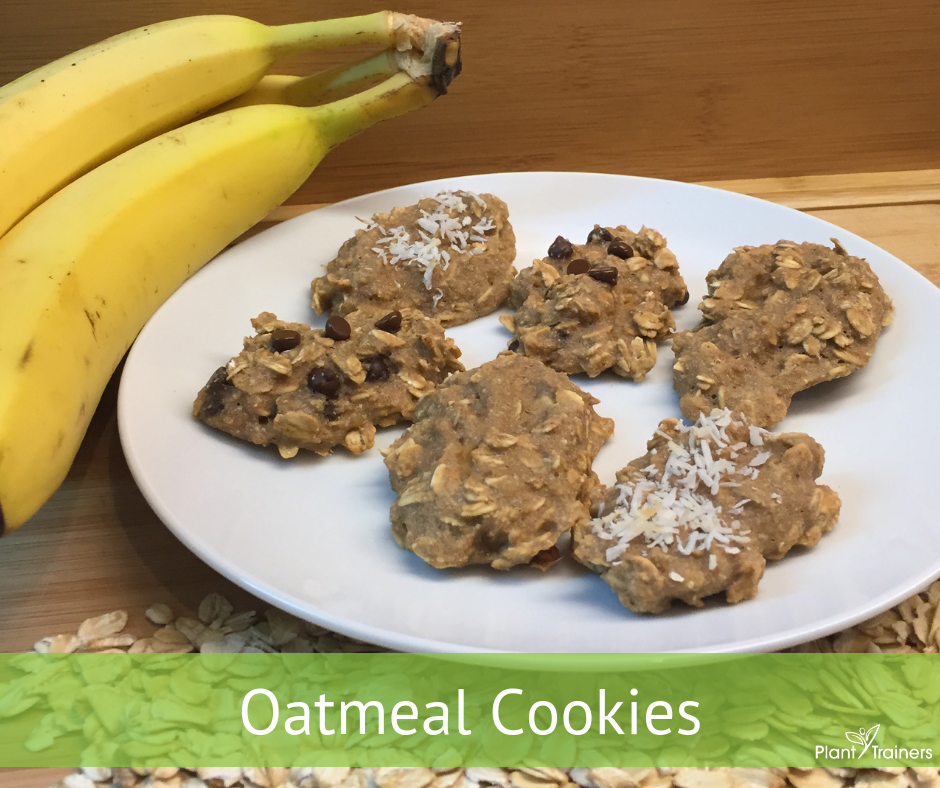 All you need for these Oatmeal Cookies are 2 ingredients!…but you can put more if you so desire! This recipe is in our Easy Recipes for Busy Parents Cookbook, and in a second you'll know why.
These are easy enough to make in the morning when you need to drive carpool, get to the gym and then to that big meeting. And if there are any leftovers (maybe you should double it) you can throw them in your bag for later and eat cookies right in your coworker's faces!! Ok. We are not trying to be mean people, we just want them to see them so they ask about them. Or maybe bring along a few extras for them.
Are you ready? Don't blink because we'll be done in one minute.
Ingredients:
2 fairly ripe bananas

1 cup of rolled oats

(2 tablespoons of mini chocolate chips/raisins or other chopped dried fruit or any additions of your choice, optional)
Directions:
Preheat oven to 400º

Blend bananas until very smooth

Add the oats and pulse a few times

(Stir in chocolate chips or dried fruit – optional)

Drop by the teaspoon onto a baking sheet lined with parchment paper

They should not expand much so you can place them close together

Bake for about 13 minutes or until slightly golden on top and they are sticking together well.

Enjoy warm…but be sure not to burn your mouth on the chocolate chips (if you use them)!
~ Plant Trainers