Print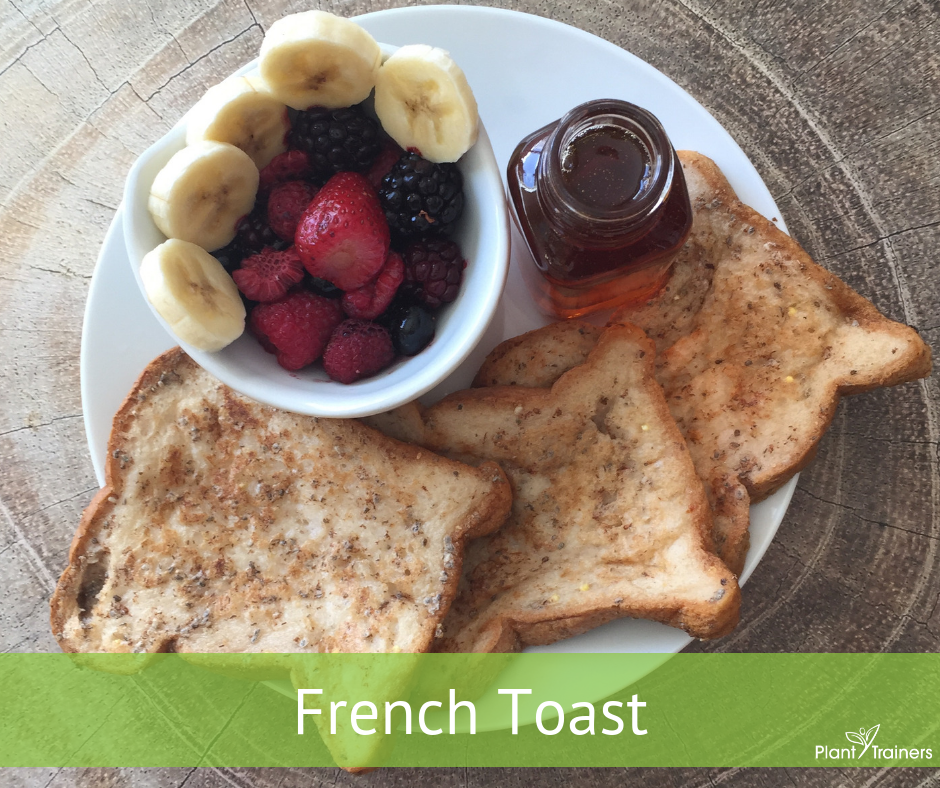 French Toast. How exciting was it when you used to wake up Sunday mornings to sweet and cinnamony french toast sizzling in the pan? Did you drench it with (artificial) maple syrup as we did?
Well after being plant-based vegan and gluten-free for so long, french toast kinda fell off the radar. But that's ok because we LOVE our pancake and waffle recipe so much we just about have it weekly. We had an idea to open the fridge and pantry and try to put together a vegan french toast recipe just right with the ingredients we already had in the house. And we have to admit…we did a pretty good job at it!
This recipe uses simple ingredients and is easy to follow. All you need is a loaf of bread of your choice because you're going to want to make more batter to make more french toast for later.
Ingredients:
1 cup of plant-based milk of your choice

1 Tbsp ground flax seeds

1 Tbsp Maple syrup

1 tsp cinnamon

½ tsp vanilla extract

5-6 pieces of bread
Directions:
Mix all the ingredients besides the bread in a bowl and let it sit for about 5 minutes

Stir it up again and dip the bread in the batter and allow it to sit on a dry plate for 2-3 minutes before putting it in the pan

Cook for 3-5 minutes on each side or until golden brown

Serve hot with bananas, berries or any other toppings of your choice

You may need to go back and start a second round…they are that good!
~ Plant Trainers