Print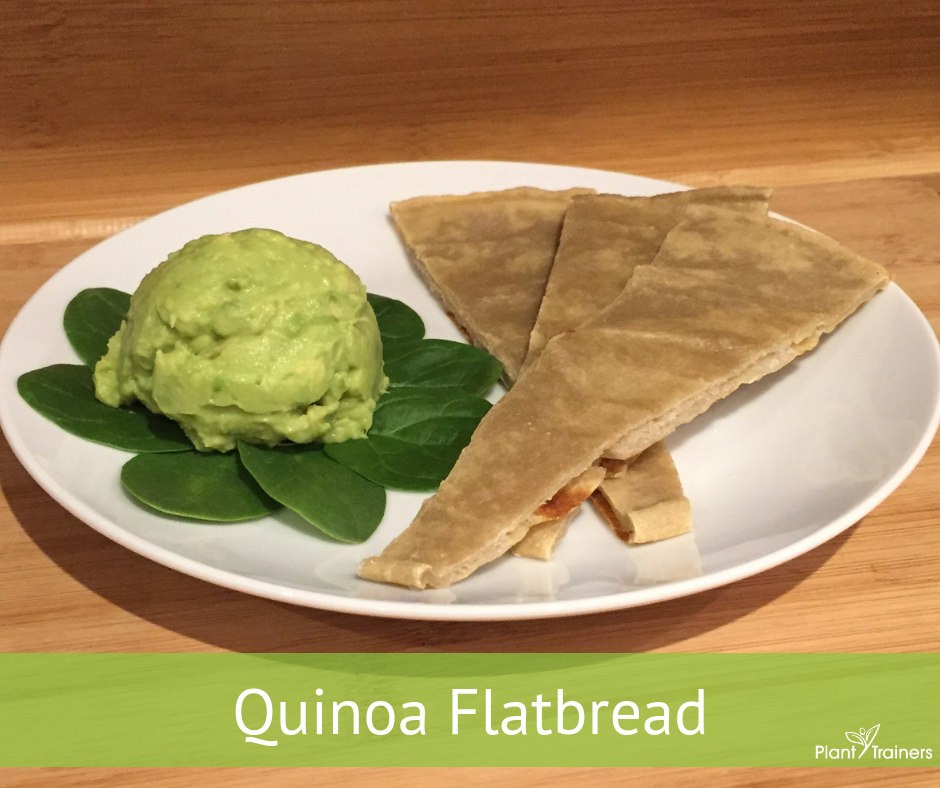 This quinoa flatbread is simple to make and a big hit! Easy is the name of the game. But more often than not easy ends up being…well…not always the healthiest. That is what we are trying to avoid here with our flatbread.
Making this flatbread not only uses 2 ingredients, but it can be used for so many different types of meals. You can try making personalized pizzas, open-faced falafel sandwiches, as a side for curry, bruschetta, or a great cracker or bread substitute for any delicious dip you may make.
One of the best parts is that it does not take a lot of babysitting so you can get all your other prep work and cooking done while it's making. For a hungry family of 4 consider doubling it. But we like making single recipes the first round to make sure we like it and get it right. 
This can be really fun to make and a great recipe for the kids to get involved in! 
Ingredients:

1 cup quinoa

1 cup of cold water
Directions:
Put the quinoa and water in the blender and let it soak for 30-60 minutes

Set oven to 375º and line baking sheets with parchment paper

Blend on high until it looks smooth with no pieces (2-5 min)

Spread the mixture onto parchment paper about a ¼ inch thick in any shape you like. You can do a pita size or a bit bigger

Bake for 10-15 minutes until it's able to separate well from the parchment paper and flip

Bake for 5 minutes more
~ Plant Trainers