Print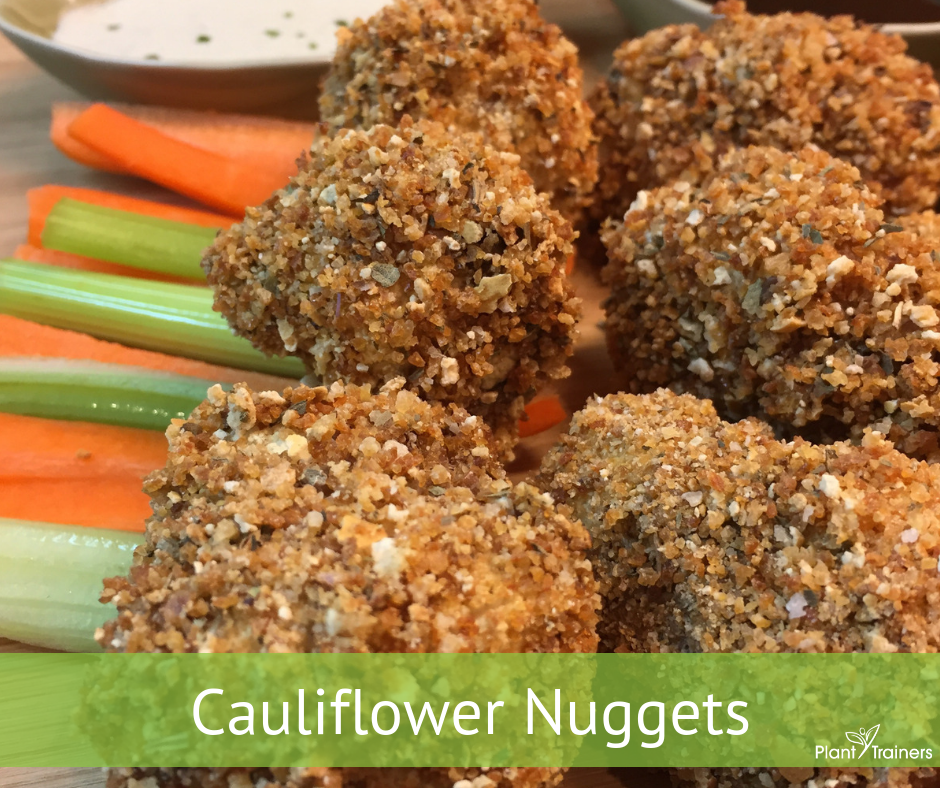 Whether it's game day, movie night in the family room, or just a Wednesday, these cauliflower nuggets hit the spot. Our son actually came home from camp one summer raving about them, so we decided to figure out how to make them here on our own. We must say, this recipe is a huge hit every time we made it simply because they are delicious!
The best part is you can take these nuggets and dip them in whatever sauce you want. Salty, sweet, tangy or spicy, you choose the added flavor to this dish, and your family can choose theirs. It's win-win. You can even simply eat them straight up!
We'd love it if you tagged us on your social media and show us your picture when you make these amazing cauliflower wings for yourself!
Ingredients:
3 Tbsp ground flax

12 Tbsp water divided

½ cup – 1 cup breadcrumbs

1 tsp dried basil

1 tsp garlic powder

Pinch of salt, optional

1 cauliflower cut into medium-sized or small florets
Directions:
Set oven to 375°

Prepare a baking sheet coated with parchment paper

In a small bowl whisk together the ground flax and 9 Tbsp water

In another small bowl stir together the breadcrumbs, basil, garlic, and salt

Dip each floret one at a time into the flax mixture to coat the cauliflower

Then coat it in the breadcrumbs

Place on baking sheet and bake for 30-45 minutes or until the desired texture of the cauliflower is ready and the top is golden brown
Enjoy!
~ Plant Trainers