Print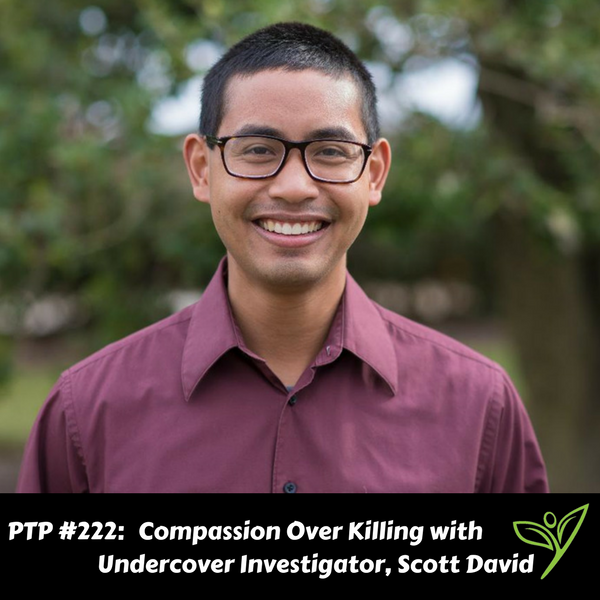 Podcast: Play in new window | Download
Subscribe: Apple Podcasts | Google Podcasts | Spotify | Stitcher | TuneIn | RSS

In today's episode of The Plant Trainers Podcast we talk to Scott David, a retired undercover investigator for Compassion Over Killing. That's right, Scott is like a real life livestock James Bond! We discuss the whole process of how he actually went undercover, to what he did and saw while under employment in various slaughterhouses around the country. Scott also shares how he uses the footage to exploit the cruel practices that he witnesses.
Scott began cutting animal products out of his diet in 2010. After getting his master's degree in Applied Ecology, he joined an after school education program where he taught students about animals and the environment. He then worked for two years as an undercover investigator for Compassion Over Killing. During this time, he conducted investigations in three different slaughterhouses: Mountaire Farms in North Carolina, Quality Pork Processors in Minnesota, and Superior Farms in California. Now retired from the field, Scott spends his time offering support to Compassion Over Killing's current investigators.
In this episode we discuss:
Compassion Over Killing

Getting into animal protection

Applying for a job in a slaughterhouse

Who's applying for these jobs

Fitting in

Being scared of being found out

What's really happening to the animals

What legislation is in place to protect the animals in the slaughterhouses

Who's really responsible for the abuse

How does it affect workers psychologically

What happens with the information in the investigations

His biggest successes

Ag-gag laws

Quality of meat and cutting corners

Pork slaughter facility, investigation and Himp

Actionable tips for helping fight against animal agriculture cruelty




Links to things we mentioned:
Thank you to today's sponsor –> The Save Movement – Facebook, Instagram, Twitter
Toronto Pig Save, Climate Vegan, iVegan.ca
Compassion Over Killing, Facebook, Twitter, Instagram
WARNING – GRAPHIC CONTENT IN THESE VIDEOS:
Sheer Horror at Superior Farms: Lamb Slaughter Exposed
Hormel: USDA-Approved High Speed Slaughter Hell
Warning: Big-Ag Doesn't Want You To See This Undercover Video
Support Compassion Over Killing
Thank you to this month's Patrons for supporting us on Patreon:
"Joe"
Millie Pearson
Stu Dolnick
Mary Lou Fusi
Carmen Fanous
Emily Iaconelli
Spanish Armada



Don't forget to contact us at info@planttrainers.com with your question for our Plant Trainers Facebook Lives!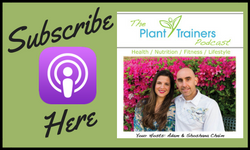 We hope you enjoyed this podcast! Please take a moment and leave us a rating and review over on Apple Podcasts – we would be grateful! This will help get our podcast out to others who may enjoy it. We promise to read your reviews and consider your feedback. This show is for you.
Please subscribe to The Plant Trainers Podcast on Apple Podcasts, Stitcher, iHeart Radio or Player.FM so you will know when we release a new episode. We're also available to Listen on Google Play Music!
Help us by spreading the news about our totally awesome Podcast!
Click here for a list of our services