Print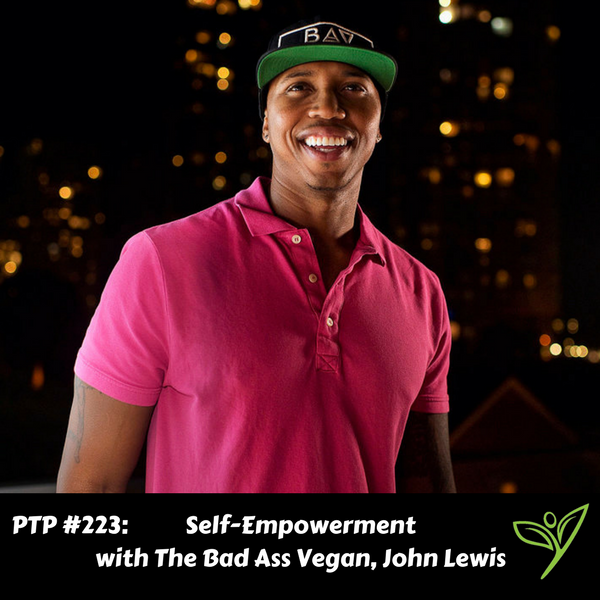 Podcast: Play in new window | Download
Subscribe: Apple Podcasts | Google Podcasts | Spotify | Stitcher | TuneIn | RSS

In today's episode of The Plant Trainers Podcast, we talk to John Lewis, also known as, the Bad Ass Vegan about self-empowerment. We look into some of the adversity John faced in his life and explore how self-empowerment or mindset helped frame the situations that made him the man he is today. John is a charismatic, passionate vegan who has a good understanding of the need for self-compassion in the ways of nutrition and fitness. We really enjoyed that John was an open book and hope he can inspire you or someone you love to take control of your goals and make some changes, so please share this episode with someone you know will benefit from it.
Born in Little Rock, Arkansas in 1977, John grew up in St. Louis, MO. At a young age of 13 John found himself at 315 pounds, but through hard work and dedication he lost the weight and excelled in football and basketball. He continued his streak of athletic excellence throughout his high school and college years in McCluer Senior High in the heart of Ferguson, Mo. and Harris-Stowe State College. Graduating with a Bachelors degree in marketing, he later went on to pursue his MBA from Nova Southeastern University in Fort Lauderdale, FL. John's education in business coupled with his love for health and fitness gave him the ability to start his venture – Bad Ass Vegan – a health and nutrition company that strives to educate individuals on plant-based nutrition. John's love for his community brought forth the brainchild of "VeganSmart", a plant-based protein shake company with a foundation whose mission is to prevent obesity through education, physical activity and plant-based nutrition. He is really excited about his upcoming documentary Hip-Hopocrates…or as you will hear, another name…possibly, in which he is teaming up with the makers of Cowspiracy and What The Health. The goal with their new documentary film is to speak about food injustice through the lens of Hip Hop.
In this episode we discuss:
Bad Ass Vegan

Getting to 315 lbs at 13 years old

Solving the high school obesity epidemic

Letting self-empowerment make your choices for you

How self-empowerment effects your goals

Changing mindset before disaster

Dealing with the non-supporters

Is mindset innate or learned?

Parenting kids to eat well

Making choices when you know better

Creating a shift in mindset

Knowledge is not emotion

Upcoming documentary
Links to things we mentioned:
Thank you to today's sponsor –> ENERGYbits – use "PlantTrainers" at checkout for 20% off
John's Webiste, Facebook, Instagram, Twitter
Thank you to this month's Patrons for supporting us on Patreon:
"Joe"
Millie Pearson
Stu Dolnick
Mary Lou Fusi
Carmen Fanous
Emily Iaconelli
Spanish Armada


Don't forget to contact us at info@planttrainers.com with your question for our Plant Trainers Facebook Lives!
We hope you enjoyed this podcast! Please take a moment and leave us a rating and review over on Apple Podcasts – we would be grateful! This will help get our podcast out to others who may enjoy it. We promise to read your reviews and consider your feedback. This show is for you.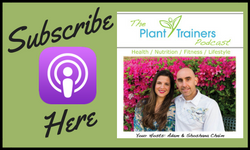 Please subscribe to The Plant Trainers Podcast on your favorite podcasting platform.







Help us by spreading the news about our totally awesome Podcast!
Click here for a list of our services