Print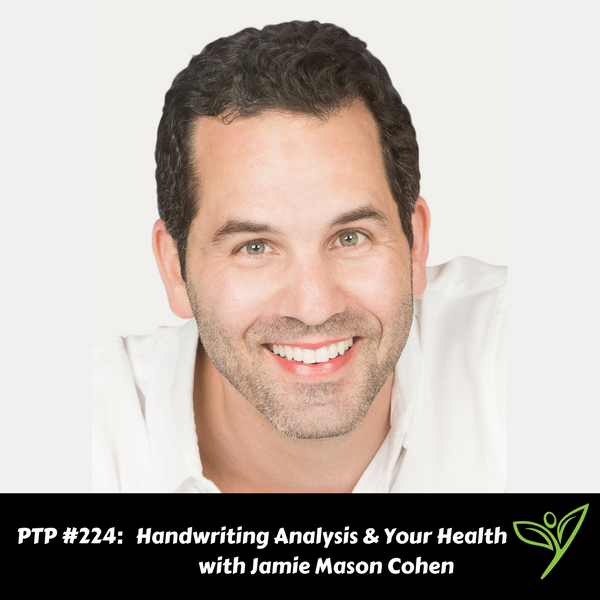 Podcast: Play in new window | Download
Subscribe: Apple Podcasts | Google Podcasts | Spotify | Stitcher | TuneIn | RSS

In today's episode of The Plant Trainers Podcast we talk to Jamie Mason Cohen about the ins and outs or crosses and dots of handwriting analysis. This is a special episode as it is not like anything we have talked about before. We look at how your handwriting can give you clues into the stressors in your life, and we all know that stress directly affects your health and happiness. Jamie's expertise in the area comes along with some interesting stories of how people have been able to make amazing changes in their lives after Jamie has looked at their handwriting. You don't want to miss this one, and if you can, get yourself a pen and paper…no typing allowed.
Part personality x-ray machine, and part strengths-analysis strategist, Jamie Mason Cohen is a keynote speaker, certified handwriting analyst and Graphotherapist, who helps people discover their strengths through handwriting.  He works with organizations to understand their employees' strengths and challenges in order to create lasting change like Sun Life Financial, The Terry Fox Foundation, Broadway Video Entertainment, Saturday Night Live, and more.  
Jamie is a regular relationship expert on "The Social" daytime talk show and his TEDx talk on spotting leadership traits in handwriting has been viewed 1 million plus times.  He is a TED Education-Huffington Post International Award-winning Educator, and a #1 Amazon best-selling author of LIVE FROM YOUR CLASS, Everything I Learned About Teaching, I Learned from Working at SATURDAY NIGHT LIVE.  In former lives, he worked for SATURDAY NIGHT LIVE Executive Producer, Lorne Michaels, directed TV commercials and Sports TV segments, was a high school English teacher and oversaw leadership development for a large private high school in Ontario.


In this episode we discussed:
What handwriting analysis is

How handwriting analysis can help improve our quality of life

What happens when we write

Graphotherapy

Schools and print

How to encourage kids to use handwriting

Speed and writing

Analyzing your handwriting

Jamie analyzes our handwriting

Slants, T-bars and more

How to strengthen your character through writing

A story of handwriting analysis in action
Links to things we mentioned:
Thank you to today's sponsor –> Amrita Health Foods – use "PlantTrainers" at checkout for 15% off
Check out our awesome t-shirts in the PT Shop!
Jamie Mason Cohen's Website, Twitter, LinkedIn, YouTube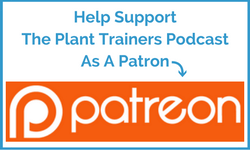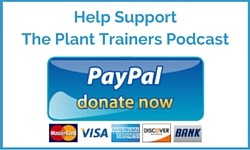 LIVE FROM YOUR CLASS: Everything I Learned About Teaching, I Learned from Working at Saturday Night Live by Jamie Mason Cohen
Thank you to this month's Patrons for supporting us on Patreon:
"Joe"
Millie Pearson
Stu Dolnick
Mary Lou Fusi
Carmen Fanous
Emily Iaconelli
Spanish Armada



Don't forget to contact us at info@planttrainers.com with your question for our Plant Trainers Facebook Lives!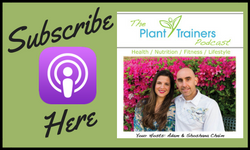 We hope you enjoyed this podcast! Please take a moment and leave us a rating and review over on Apple Podcasts – we would be grateful! This will help get our podcast out to others who may enjoy it. We promise to read your reviews and consider your feedback. This show is for you.
Please subscribe to The Plant Trainers Podcast on Apple Podcasts, Stitcher, iHeart Radio or Player.FM so you will know when we release a new episode. We're also available to Listen on Google Play Music!
Help us by spreading the news about our totally awesome Podcast!
Click here for a list of our services