Print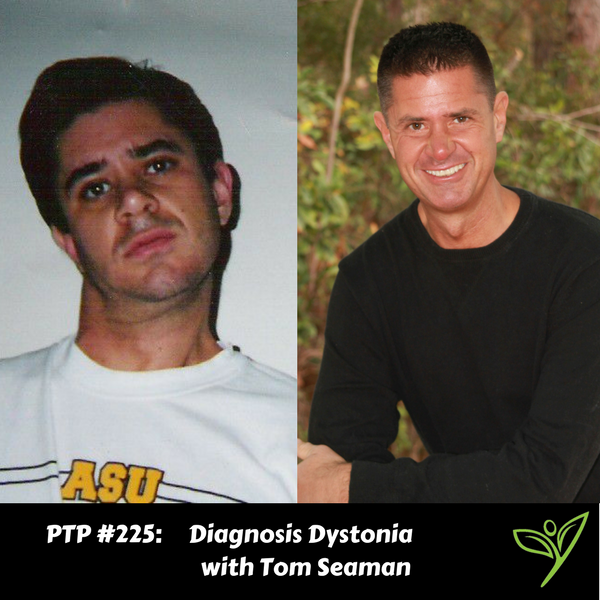 Podcast: Play in new window | Download
Subscribe: Apple Podcasts | Google Podcasts | Spotify | Stitcher | TuneIn | RSS
In today's episode of The Plant Trainers Podcast we talk about dystonia with Tom Seaman. Dystonia is a neurological movement disorder that many people, including ourselves, have not heard of before. We found it interesting to hear Tom talk about his journey that dystonia is taking him on. We believe his story is inspiring to all who find themselves living with chronic pain or who are unable to physically move through life the way they want to. His openness and honesty was raw and we really appreciate how he was able to talk about the emotional trauma that was paired with his physical challenges.
I know that we have said this before, but this podcast must be shared with anyone who could benefit from getting just a glimpse of inspiration or hope because their story is similar to Tom's. We hope that this podcast will make it into the hands of people who are living undiagnosed with dystonia and that they will be able to make massive changes and find better-coping skills to improve their quality of life.
Tom Seaman is a chronic pain and dystonia awareness advocate, health blogger, motivational speaker, and author of the book, Diagnosis Dystonia: Navigating the Journey, a comprehensive resource for anyone living with any chronic condition or other life challenge. He is also a Certified Professional Life Coach in the area of health and wellness. Tom volunteers for the Dystonia Medical Research Foundation (DMRF) as a support group leader, for WEGO Health as a patient expert panelist, and is a member and writer for the Chronic Illness Bloggers Network.
In this episode we discussed:
What is dystonia?

Is it idiopathic?

Tom's physical and emotional Journey

Escaping the depression

Overcoming the physical and mental challenges

Depression

Where Tom is now?

Ideas for managing dystonia (stress, nutrition and exercise)

What to expect when reading Tom's book

Actionable tips for people who think they may be living with dystonia
Links to things we mentioned:
Thank you to today's sponsor –> Amrita Health Foods – use "PlantTrainers" at checkout for 15% off
Become one of our Patrons & get our Monthly Motivation Compilation on Patreon
Tom Seaman's Website, Facebook, Twitter, Instagram, YouTube, Blog
Diagnosis Dystonia: Navigating the Journey by Tom Seaman
Thank you to this month's Patrons for supporting us on Patreon:
"Joe"
Millie Pearson
Stu Dolnick
Mary Lou Fusi
Carmen Fanous
Emily Iaconelli
Spanish Armada



Don't forget to contact us at info@planttrainers.com with your question for our Plant Trainers Facebook Lives!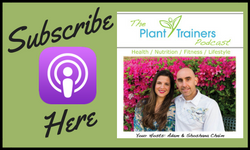 We hope you enjoyed this podcast! Please take a moment and leave us a rating and review over on Apple Podcasts – we would be grateful! This will help get our podcast out to others who may enjoy it. We promise to read your reviews and consider your feedback. This show is for you.
Please subscribe to The Plant Trainers Podcast on Apple Podcasts, Stitcher, iHeart Radio or Player.FM so you will know when we release a new episode. We're also available to Listen on Google Play Music!
Help us by spreading the news about our totally awesome Podcast!
Click here for a list of our services