Print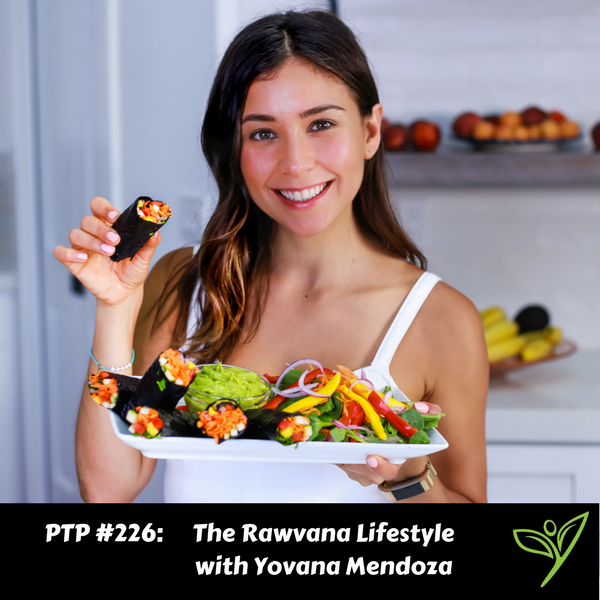 Podcast: Play in new window | Download
Subscribe: Apple Podcasts | Google Podcasts | Spotify | Stitcher | TuneIn | RSS
In today's episode of The Plant Trainers Podcast we finally dive into the raw lifestyle with THE Yovana Mendoza of Rawvana. We have spoken with many raw foodists before on this show, but this time we provide you with the basic foundations you need to know about eating a raw diet especially if it is something you have been considering. Yovana provides all her materials in both English and Spanish in order to help provide resources for those who share her native tongue. Although she was born in America, her Mexican heritage is very important to her. Of course we talk about what a raw diet is, and the different types of sub-raw diets. But more importantly, we talk about practical meals and time-saving ideas to make eating raw at least a bit more accessible to everyone.
Yovana Mendoza, the founder of Rawvana, brings a vibrant and authentic voice to living a healthy, conscious, vegan lifestyle. She flips the standard narrative on its head, emphasizing abundance over restriction. Yovana started her YouTube channel over 4 and a half years ago and now, with over a million YouTube followers, she enthusiastically cultivates a welcoming and inclusive space for those looking to improve their lifestyles and lives. She has been vegan for four and a half years. In her quest for knowledge, Yovana has interned with Dr. Douglas Graham and obtained a certification in the Science of Raw Food Nutrition from the Living Light Institute. She is also a certified Holistic Health Coach through the Institute for Integrative Nutrition.
In this episode we discuss:
Rawvana

Detoxing from food, cigarettes and alcohol

Emotional release

Influencing the Mexican & Spanish culture

Influencing the younger populations

What is a raw diet

Types of raw diets

Eating raw and climate

Benefits of a raw diet

Downfalls of a raw diet

Raw and sleep

What about oils?

Favorite raw meals

How much to eat

Sugar and fruit

Time-saving tips for eating raw

Restaurants

Actionable tips for starting a raw lifestyle
Links to things we mentioned:
No Meat Athlete Black Friday Bundle – Deal ends 12pm November 28th!
Rawvana's Webiste, Instagram, Twitter, Pinterest
YouTube – Spanish, YouTube – English
Rawvana Renewal Guide
Thank you to this month's Patrons for supporting us on Patreon:
"Joe"
Millie Pearson
Stu Dolnick
Mary Lou Fusi
Carmen Fanous
Emily Iaconelli
Spanish Armada



Don't forget to contact us at info@planttrainers.com with your question for our Plant Trainers Facebook Lives!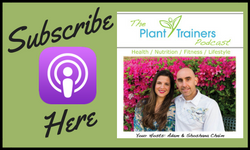 We hope you enjoyed this podcast! Please take a moment and leave us a rating and review over on Apple Podcasts – we would be grateful! This will help get our podcast out to others who may enjoy it. We promise to read your reviews and consider your feedback. This show is for you.
Please subscribe to The Plant Trainers Podcast on Apple Podcasts, Stitcher, iHeart Radio or Player.FM so you will know when we release a new episode. We're also available to Listen on Google Play Music!
Help us by spreading the news about our totally awesome Podcast!
Click here for a list of our services