Print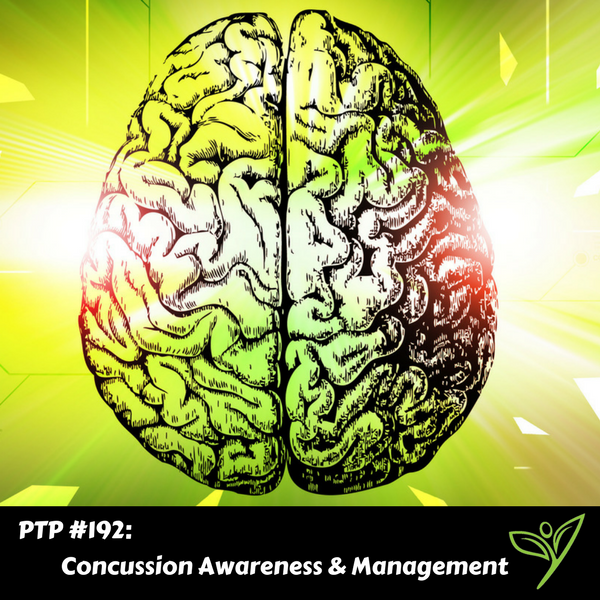 Podcast: Play in new window | Download
Subscribe: Apple Podcasts | Google Podcasts | Spotify | Stitcher | TuneIn | RSS
If a concussion is suspected, then concussion awareness and management are key in get you back to activity. A concussion is a brain injury. A person doesn't have to lose consciousness to have a concussion. Symptoms can often be very subtle. Proper protective gear should always be worn (i.e. helmet for biking or contact sports, mouthguards, etc…). A concussion may be caused by a direct blow to the head, face, neck, or anywhere else that causes a severe or sudden movement to the head or neck. Getting clearance from a medical doctor should be required prior to the person injured being able to return to participate in the activity.
This week's question:
Ryan asks: "Hey Plant Trainers, I think I may have a concussion, but I'm not sure of the actual signs and symptoms. I'm going to the doctor, but I'm sure he will tell me to just take some time off and rest. What should I know about managing my possible concussion?"
Concussion awareness – signs & symptoms:
Confusion, disorientation, Loss of consciousness, Headache, Dizziness, Nausea, Vomiting, Loss of Balance, Blurry vision, Ringing in the ears, Slow or slurred speech, seeing "stars", feeling dazed or confused, emotional or personality changes.
Concussion Management & Rehabilitation:
You should never return to play while symptomatic. When someone displays any signs or symptoms of a concussion, one should not return to participate in a game, practice or activity. Make sure that the person is not left alone and monitoring for any negative changes is very important to watch out for. Make sure the person gets checked by a doctor.
Here are 6 steps before returning to activity if you have been diagnosed with a concussion and you must be asymptomatic for 24 hours between each step (these steps are designed for competitive athletes, but anyone with a head injury can follow these guidelines):
No activity, complete rest. Once asymptomatic, proceed to step 2.

Light aerobic exercise such as walking or stationary cycling.

Sport-specific training (i.e. running in soccer, skating in hockey).

Non-contact training drills. Can start resistance training.

Full-contact training (after medical clearance).

Game play
Remember…the most important thing is concussion awareness and ensuring you are safe to resume activity.
Thank you to this month's Patrons for supporting us on Patreon:
"Joe"
Millie Pearson
Stu Dolnick
Mary Lou Fusi



Don't forget to contact us at info@planttrainers.com with your question for our "Hey Plant Trainers" segment!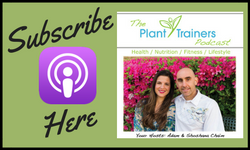 We hope you enjoyed this podcast! Please take a moment and leave us a rating and review over on Apple Podcasts – we would be grateful! This will help get our podcast out to others who may enjoy it. We promise to read your reviews and consider your feedback. This show is for you.
Please subscribe to The Plant Trainers Podcast on Apple Podcasts, Stitcher or Player.FM so you will know when we release a new episode. Now also available to Listen on Google Play Music!
Help us by spreading the news about our totally awesome Podcast!
Click here for a list of our services