Print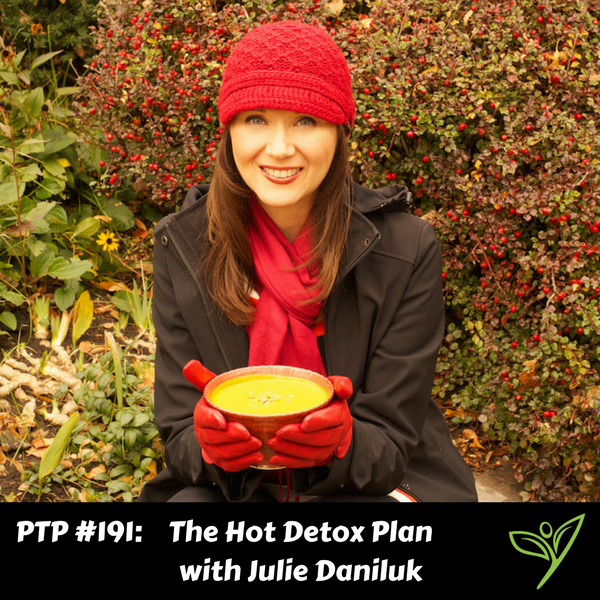 Podcast: Play in new window | Download
Subscribe: Apple Podcasts | Google Podcasts | Spotify | Stitcher | TuneIn | RSS
In today's episode of The Plant Trainers Podcast we talk to Julie Daniluk about everything we need to know about The Hot Detox Plan. Julie talks to us about how most detox plans are made for people living in warm climates and how people of the north are put at a strong disadvantage by taking part in many mainstream detox plans in the cold months. Not everyone's body can handle those cold wet foods, so Julie tied together her knowledge of the ancient wisdom of both India and China to create this healing plan. Julie was on our show before way back on episode 71 of the Plant Trainers Podcast when we talked about autoimmune diseases, allergies & foods that heal . So after you're done listening to this one go and check it out.
For those of you who don't know Julie Daniluk RHN, she hosts the Healthy Gourmet, a reality cooking show that looks at the ongoing battle between taste and nutrition. Her award-winning bestseller, Meals That Heal Inflammation, has helped over 100,000 people enjoy allergy-free foods that taste great and assist their body in the healing process. Her second bestseller, Slimming Meals That Heal, explores why inflammation causes weight gain and how anti-inflammatory superfoods shed pounds without dieting.
Julie's latest book, The Hot Detox, embraces the ancient wisdom of India and Asia, applying the time-tested intelligence of warming up your body's core. Inspired by hot yoga practices and backed by 600 peer-reviewed scientific studies, Julie's detox system will help your body to gently rid many of the toxins you experience in our modern world. Julie has appeared on hundreds of television and radio shows, including The Dr. Oz Show, and is a resident expert for The Marilyn Denis Show.
In this episode we discuss:
What is detox

When to detox

Warm foods

Climate and detoxing

Is detoxing for everyone?

Ayurveda

Can smoothies be part of hot detox

For omni and plant-based

Omega 3

Top 3 foods to eliminate

Cleansing your liver

Dealing with acne

Cleansing for athletic performance

Other lifestyle detox methods

Results of the Hot Detox Programme

Actionable tips for detoxing
Links to things we mentioned:
Julie's Hot Detox Online Program 
Julie's Website, Facebook, Twitter, Instagram, YouTube 
Autoimmune Diseases, Allergies & Foods That Heal with Julie Daniluk – PTP071
Thank you to this month's Patrons for supporting us on Patreon:
"Joe"
Millie Pearson
Stu Dolnick
Mary Lou Fusi



Don't forget to contact us at info@planttrainers.com with your question for our "Hey Plant Trainers" segment!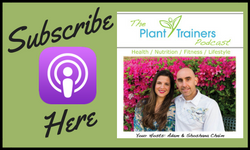 We hope you enjoyed this podcast! Please take a moment and leave us a rating and review over on Apple Podcasts – we would be grateful! This will help get our podcast out to others who may enjoy it. We promise to read your reviews and consider your feedback. This show is for you.
Please subscribe to The Plant Trainers Podcast on Apple Podcasts, Stitcher or Player.FM so you will know when we release a new episode. Now also available to Listen on Google Play Music!
Help us by spreading the news about our totally awesome Podcast!
Click here for a list of our services