Print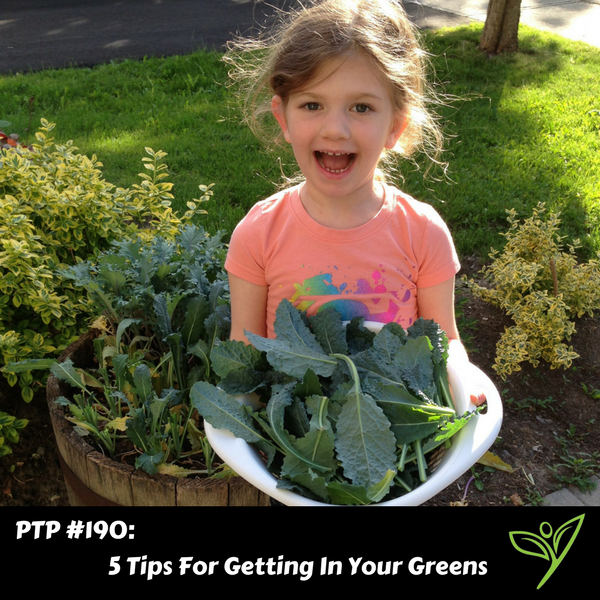 Podcast: Play in new window | Download
Subscribe: Apple Podcasts | Google Podcasts | Spotify | Stitcher | TuneIn | RSS

Getting your children to eat can be one thing, but getting your family to eat more greens is another. Greens are good for so many reasons. They have powerful nutrients and antioxidants that help fight against obesity, cancer heart disease and more. They keep your body working at at it's highest levels and it's got fiber that helps you…well…you know! Really, I have about 30 different ways to start incorporating more greens into your diet, but I chose a few that I thought could relate to the masses.
The part that I love about working with individuals is knowing more about their routines and challenges and finding the best ways that work for them. I can tell you this, thinking ahead and being familiar with these amazing 5 tips for getting your greens in will be like second nature for you in no time. Your family may not even notice, but their bodies and health will thank you!
This week's question:
Robyn asks: "Hey Plant Trainers, How can I get more greens into my family?"
Links to things we mentioned:

Amrita Bars – Use "PlantTrainers" at check-out for 15% off your order
ENERGYBits – Use "PlantTrainers" at check-out for 20% off your order
I Can't Believe It's Actually Vegan Egg Salad
Plant-Based Mock Chicken Salad
Thank you to this month's Patrons for supporting us on Patreon:
"Joe"
Millie Pearson
Stu Dolnick
Mary Lou Fusi



Don't forget to contact us at info@planttrainers.com with your question for our "Hey Plant Trainers" segment!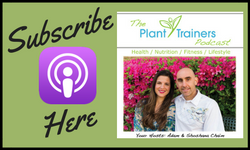 We hope you enjoyed this podcast! Please take a moment and leave us a rating and review over on Apple Podcasts – we would be grateful! This will help get our podcast out to others who may enjoy it. We promise to read your reviews and consider your feedback. This show is for you.
Please subscribe to The Plant Trainers Podcast on Apple Podcasts, Stitcher or Player.FM so you will know when we release a new episode. Now also available to Listen on Google Play Music!
Help us by spreading the news about our totally awesome Podcast!
Click here for a list of our services