Print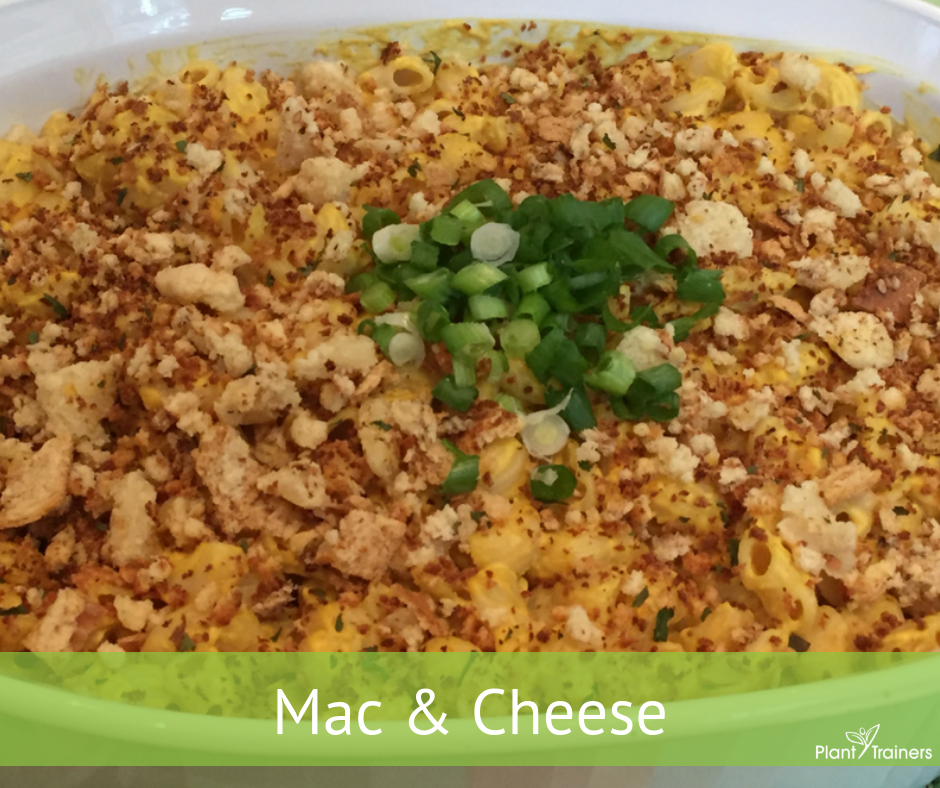 This is it…How to make the world's best homemade vegan mac and cheese without spending hours in the kitchen even if you're not a top notch cook!
Ok Planti-Ful People!
I have spent months trying out, eating and crying over mac and cheese recipes.
A rainy cold day calls for mac and cheese. A sad day in the family calls for mac and cheese. A day of hiking and needing something heavy calls for mac and cheese. Leftover chilli calls for mac and cheese…true comfort food!
What mac and cheese should not be is a pain in the butt. It all started with a box and pack of processed powdered cheese. So why should you be roasting, blending and shopping all day for this recipe. You Shouldn't!
On the day I perfected this recipe, I started at 4:15 pm. I made the noodles, sauce, homemade breadcrumbs and green beans all in 28 minutes. Dinner was made way too early. IMAGINE that.
So here you go…It's your turn to make a quick dinner!
This recipe was good for two adults and two kids, so you may want to double it!
Ingredients:
½ cup cashews – soaked for one hour (or just do it before you leave the house for work…let's make it EASY!)

2 Tbsp of tomato sauce or pizza sauce

2 Tbsp nutritional yeast ("nooch")

3 Tbsp lemon juice (the real stuff, please)

4 Tbsp water

1 tsp salt

½ tsp turmeric

Pepper to taste

1 package of noodles of your choice (it's always elbow and gluten free around here)

½ cup of breadcrumbs, if you so desire. I crumble two pieces of bread and dry fry with some salt and herbs.

Optional toppings: thinly sliced scallions, vegan un-bacon bits, dried or fresh chives
Directions:
Boil noodles as directed

In a blender combine all ingredients (except for noodles and breadcrumbs) and blend until really smooth. You can add extra water – a teaspoon at a time for desired thickness.

Do not rinse noodles. Put in your serving dish and mix with sauce.

Top as desired.

If you want to you can place in the oven before serving. If that is the case, make the sauce a bit thinner as it will thicken in the oven.

Enjoy!
~ Plant Trainers