Print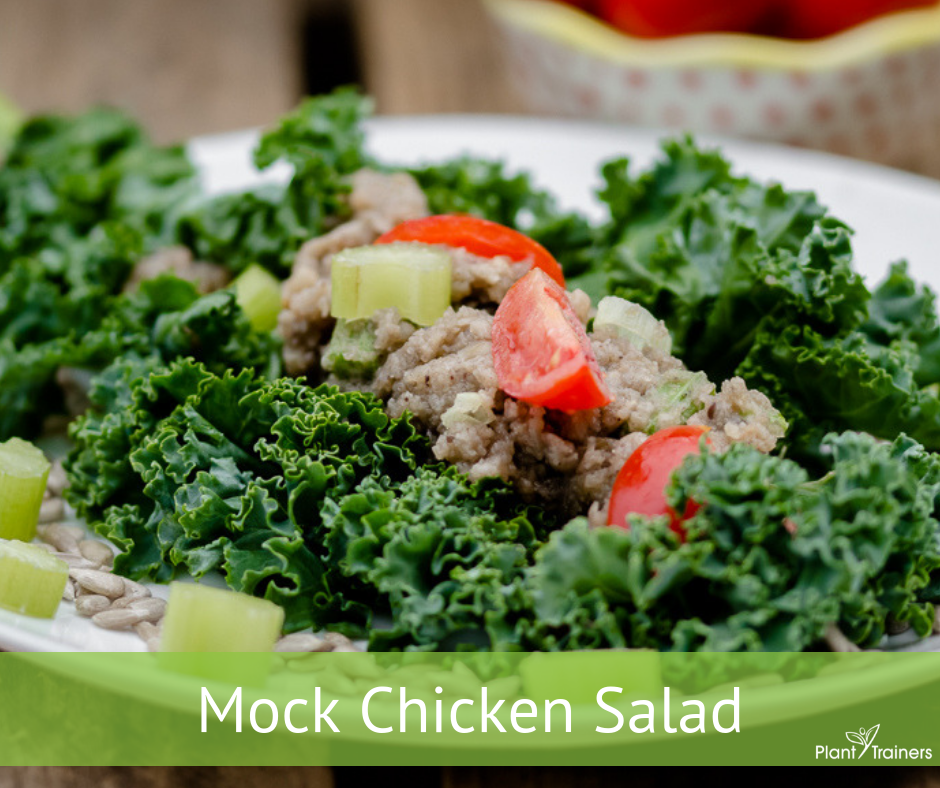 This Plant-Based Mock Chicken Salad recipe is great for a brunch or lunch party. We often have it as a light dinner accompanied by a soup, salad or homemade coleslaw. You can eat it on a bed of lettuce or in a sandwich…doesn't really matter…it is so delicious, however, you eat it, you'll absolutely love it! The taste is so awesome that anyone that loves chicken salad will for sure enjoy this one made only from plants! 
Ingredients:
2 cups of raw hulled sunflower seeds soaked in cold water for 2 hours and strained

2 cloves of garlic pressed or grated

1 Tbsp dulse

juice of half a lemon

1/4 tsp salt

1/4 tsp pepper

3 Tbs Vegenaise or any other 'mayo' of your choice

2 stalks of celery diced small

2 green onions diced small

1/2 pint of grape tomatoes quartered
Directions:
Place sunflower seeds, garlic, dulse, lemon juice, salt and pepper in processor and pulse until desired texture (you may need to scrape down the sides).

Transfer to a bowl.

 Mix in the 'Vegenaise' and vegetables with a spoon.
We like to serve it in a romaine lettuce leaf or a hollowed out tomato or pepper.
This has become one of our favorite plant-based recipes…How will you serve it? Let us know.