Print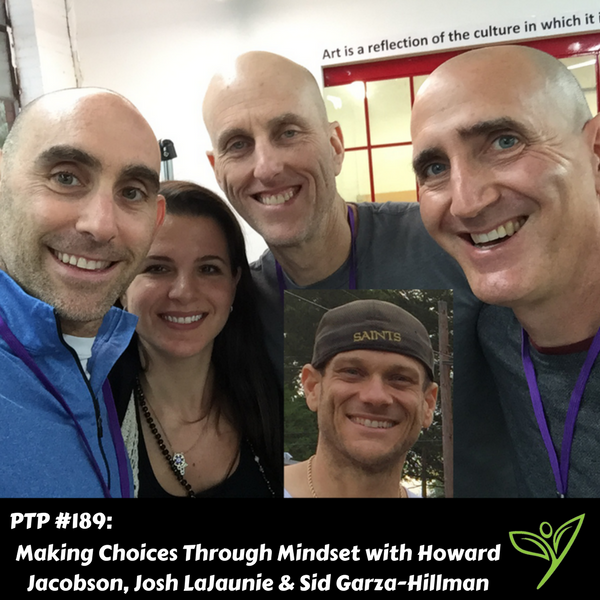 Podcast: Play in new window | Download
Subscribe: Apple Podcasts | Google Podcasts | Spotify | Stitcher | TuneIn | RSS

Making choices through mindset is our focus in today's episode of The Plant Trainers Podcast – this one's a special treat for you! While we were in Marshall Texas for Healthfest, we sat down with Howard Jacobson (from the Plant Yourself Podcast), Josh LaJaunie (you may have seen him on the cover of Runner's World Magazine) and Sid Garza-Hillman (from the Approaching The Natural Podcast) for an unscripted, unplanned roundtable conversation. You should be warned that we were literally sitting in a warehouse room while it was pouring rain on the tin roof. 
It was very interesting to see the different perspectives of all these great coaches on the subject of mindset. It is clear that mindset, accountability and practical knowledge is something we all feel our clients need more of. Whether you have tried every diet out there, have begun your plant-based journey or are ready to take someone under your wing, we're sure you'll find motivation and inspiration about mindset, which will help you and others along with transformation of any kind. We hope you enjoy this show as much as we enjoyed recording it.
In this episode we discuss:
Mindset

Taking the first steps & not looking at the finish line

Staying in the now

Breaking up the goal

What is debilitating

WWID

What the heaven

Can't

Looking at results

Finding your why

Breaking the circle

What do you really want

Be awesome and going beyond the status quo

Off the rails
Links to things we mentioned:
ENERGYBits – Use "PlantTrainers" at check-out for 20% off your order
Amrita Bars – Use "PlantTrainers" at check-out for 15% off your order
Thank you to this month's Patrons for supporting us on Patreon:
"Joe"
Millie Pearson
Stu Dolnick
Mary Lou Fusi

Don't forget to contact us at info@planttrainers.com with your question for our Plant Trainers Facebook Lives!
We hope you enjoyed this podcast! Please take a moment and leave us a rating and review over on Apple Podcasts – we would be grateful! This will help get our podcast out to others who may enjoy it. We promise to read your reviews and consider your feedback. This show is for you.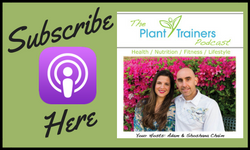 Please subscribe to The Plant Trainers Podcast on your favorite podcasting platform.



Help us by spreading the news about our totally awesome Podcast!
Click here for a list of our services