Print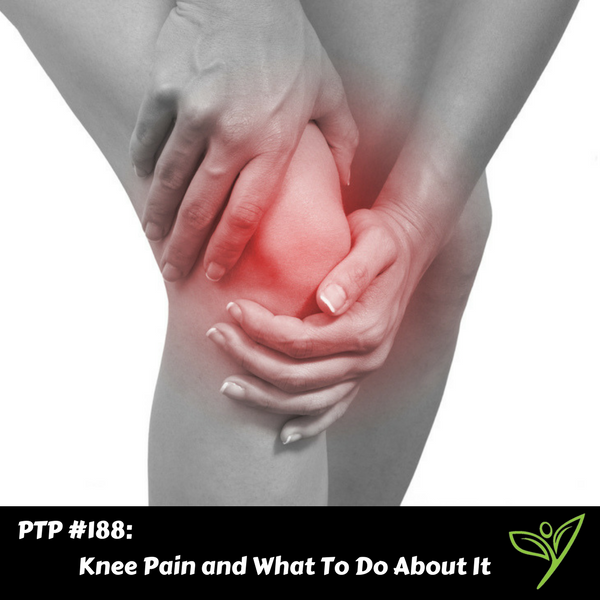 Podcast: Play in new window | Download
Subscribe: Apple Podcasts | Google Podcasts | Spotify | Stitcher | TuneIn | RSS
Knee pain can occur in different parts of the knee and happen for various reasons. The knee is actually the most unstable joint in our body and gets put through an extreme amount of pressure especially when we do activities like running or jumping. Actually, during activities like running and jumping, the knee must withstand forces two to four times an individual's own body weight. Think about that for a moment. Because of that small fact, the knee is a prime target for injury. Let's reduce the risk and avoid knee pain!
This week's question:
Andrew asks: "Hey Plant Trainers, I've been running a bit lately and have starting to feel some knee pain. I'm not really sure why it's happening, but is there something I can do about it?"
Links to things we mentioned:


Amrita Bars – Use "PlantTrainers" at check-out for 15% off your order
ENERGYBits – Use "PlantTrainers" at check-out for 20% off your order
Exercise Descriptions:
Stability Ball Hamstring Curls
Begin by lying on your back on the floor with your legs straight, knees slightly bent, heels on top of a stability ball, toes pointed up towards the ceiling.

Your arms should be down at your sides, palms down.

Lift your hips by pushing down on the ball with your heels; your shoulders, hips and ankles should form a straight line.

Roll the ball toward you by pulling your heels in toward your glutes.

Keeping your hips off the ground, roll the ball back out to the starting position and repeat.

Go for 2-3 sets of 12-15 reps.

Perform this exercise using one leg for a greater challenge.
Squats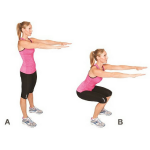 Stand with your feet shoulder-width apart.

Bend your knees slightly and keep your head level.

Lower your hips until your thighs are almost parallel to the floor.

Pause briefly, then slowly straighten your legs and hips at the same time.

Keep your back flat throughout the exercise.

Squat only as low as you can with proper technique.

You can increase tension by holding dumbbells while doing the exercise.

Do 2-3 sets of 12-15 reps.
Lunges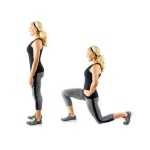 Stand with your feet apart, back straight and your head level.

Step forward 3-4 feet with your left foot and drop your hips until your back knee nearly touches the floor.

Pause briefly, then slowly push back to the start and repeat with the other leg.

Don't bend your front knee beyond your toes.

Take it slow.

Do 2-3 sets of 12-15 reps for each side.
Thank you to this month's Patrons for supporting us on Patreon:
"Joe"
Millie Pearson
Stu Dolnick
Mary Lou Fusi


Don't forget to contact us at info@planttrainers.com with your question for our "Hey Plant Trainers" segment!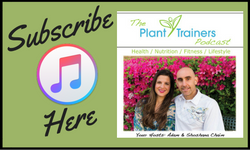 We hope you enjoyed this podcast! Please take a moment and leave us a rating and review over on iTunes – we would be grateful! This will help get our podcast out to others who may enjoy it. We promise to read your reviews and consider your feedback. This show is for you.
Please subscribe to The Plant Trainers Podcast on iTunes, Stitcher or Player.FM so you will know when we release a new episode. Now also available to Listen on Google Play Music!
Help us by spreading the news about our totally awesome Podcast!
Click here for a list of our services