Print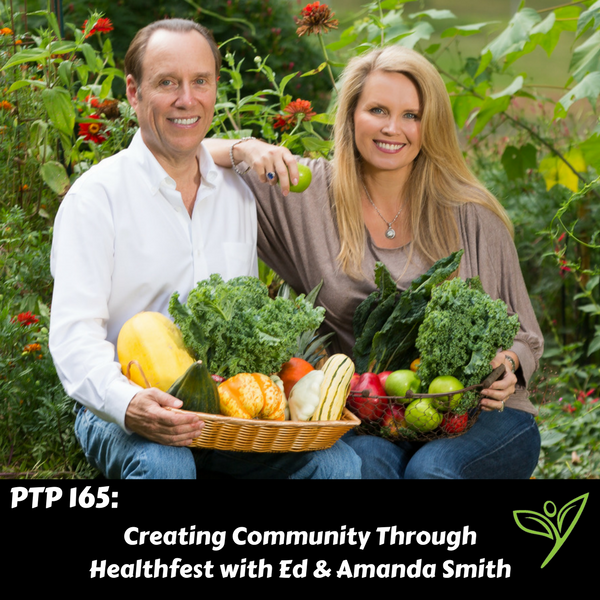 Podcast: Play in new window | Download
Subscribe: Apple Podcasts | Google Podcasts | Spotify | Stitcher | TuneIn | RSS
In today's episode of The Plant Trainers Podcast we talk to Ed and Amanda Smith about creating community through Healthfest. Ed is known as the Vegan Mayor of Marshall Texas. From 2000-2008, Ed was the Commissioner and Mayor and in 2012 he was re-elected once again. Ed is president and owner of Smith Resources, Inc. and has had many other business ventures during his career. Ed has served as an officer and board member on many organizations including the Physicians Committee for Responsible Medicine Legislative Fund and Marshall Firefighters Retirement and Relief Fund.
In 2011 Ed and his wife Amanda formed Get Healthy Marshall, a non-profit organization created for the purpose of educating the local community of the health benefits derived from a whole foods plant-based diet. Each year, Get Healthy Marshall, brings HealthFest to Marshall, a weekend event they co-founded, where individuals from across the country can hear world class lectures from leading experts in the fields of medicine, nutrition, and fitness, together with cooking demonstrations from celebrity chefs.
In an effort to spread the message of a whole foods plant based diet, Ed and Amanda acquired VegWorld Magazine in 2015, a digital interactive online magazine dedicated to promoting a healthy whole foods plant-based lifestyle where Amanda assumes the tireless role as editor.
Today we talk about the inspiration that led Amanda and Ed on this journey and the events that made them the whole food plant-based vegan activists they are today. We explore the challenges and triumphs of creating such a tremendous influence on Texas communities and have a little bit of fun along the way. They share incredible success stories from the citizens of Marshall, Texas. Be sure to listen until the end of this show to find out how you can win 2 free tickets to Healthfest 2017, valued at almost $400 per person.
In this episode we discussed:
The vegan Mayor

WFPB or Vegan

Texas Culture

Meeting people where they are at

The journey

Prostate cancer

Forgoing conventional treatment

PCRM

The immersion program

HealthFest

VegWorld magazine

The Marshall Plan Movie

Get Healthy Marshall

How to win two free tickets to HealthFest 2017
Links to things we mentioned:
Healthfest: Website, Facebook, Twitter, Instagram
Get 10% off your Healthfest 2017 Tickets by using the code "PlantTrainers" at checkout
VegWorld Magazine: Website, Facebook, Twitter, Instagram
Diet For A New America by John Robbins
Physicians Committee For Responsible Medicine
Prevent and Reverse Heart Disease with Dr. Caldwell Esselstyn – PTP149
Proteinaholic with Dr. Garth Davis – PTP042
Thank you to this month's Patrons for supporting us on Patreon:
"Joe"
Miriam Selick
Millie Pearson
Stu Dolnick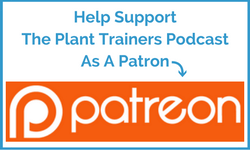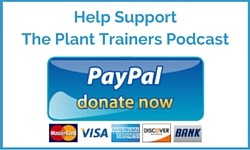 Don't forget to contact us at info@planttrainers.com with your question for our "Hey Plant Trainers" segment!
Join our FaceBook Groups:


Do you want to create lifelong healthy eating habits for you or your family? Are you looking to help prevent heart disease, cancer and chronic diseases? Are you looking for guidance with your plant-based nutrition? We can help. If you are serious about getting results, you may be eligible for a FREE 30-minute Skype or phone consultation, where we can help you with your goals NOW. Easily book your session HERE. 
Subscribe to Adam's Journey by clicking here.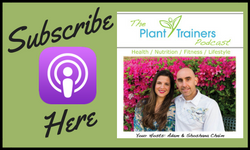 We hope you enjoyed this podcast! Please take a moment and leave us a rating and review over on iTunes – we would be grateful! This will help get our podcast out to others who may enjoy it. We promise to read your reviews and consider your feedback. This show is for you.
Please subscribe to The Plant Trainers Podcast on iTunes, Stitcher or Player.FM so you will know when we release a new episode. Now also available to Listen on Google Play Music!
Help us by spreading the news about our totally awesome Podcast!
Click here for a list of our services