Print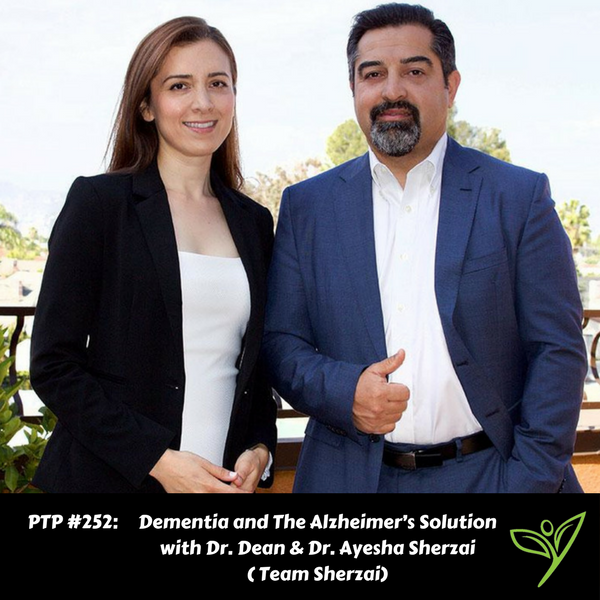 Podcast: Play in new window | Download
Subscribe: Apple Podcasts | Google Podcasts | Spotify | Stitcher | TuneIn | RSS

In this episode of The Plant Trainers Podcast, we talk to Doctors Ayesha and Dean Sherzai, also known as Team Sherzai, about dementia and the Alzheimer's solution. We have them break down dementia and give us all a better understanding of what brain diseases are plaguing us here in North America. Unsurprisingly, we learn that these diseases are spreading throughout the world just like diabetes and heart disease as the fast food culture migrates.
We talk about the ideas around genes, preventing and reversing dementias so people can forget the myths and really understand the facts. Of course, Team Sherzai explains their whole body NEURO plan they use to educate their patients and readers on lifestyle change so that Alzheimer's disease does not have to grab hold of its victims earlier or as forcibly as it does. As we know this affects not just the individual, but their family members who care about them as well. Listening to this episode and making even the smallest change can not only help you postpone or inevitably stop brain diseases from invading your life, but it can help with so many other prevalent diseases as well. This is the protocol for ultimate health.
By 2030 a staggering 75 million people on our planet will be suffering from dementia and that number is estimated to double every 20 years. Please share with this episode with those you know need to hear this important message by emailing it to them directly or posting it on your social media.
As Co-Directors of the Alzheimer's Prevention Program at Loma Linda University Medical Center, Dr. Dean and Dr. Ayesha Sherzai, through research and their extensive collective medical backgrounds, work to demystify the steps to achieving long-term brain health and the prevention of devastating diseases such as Alzheimer's and dementia. They are also the authors of the much-acclaimed book, The Alzheimer's Solution: A Breakthrough Program to Prevent and Reverse the Symptoms of Cognitive Decline at Every Age. For more information, visit TeamSherzai.com
In this episode we discuss:
Social media is part of the solution and the journey

Dementia vs Alzheimer's disease

Brain health

Is Alzheimer's reversible

How to flag poor brain health early

Who's at the greatest risk

Risk factors

Genes

Diet

Oil  

NEURO – Preventative protocol

Exercise stress. Good or bad?

Focus

Is it ever too late?

Sleep

Retirement homes and food

What you can do today
Links to things we mentioned:
Thank you to our sponsor, Le Grand Power of Plants – "Let Your Food Be Your Remedy"
Follow Plant Trainers on Instagram
Team Sherzai – Website, Facebook, Instagram, Twitter, YouTube 
The Alzheimer's Solution: A Breakthrough Program to Prevent and Reverse the Symptoms of Cognitive Decline at Every Age by Dr. Dean Sherzai & Dr. Ayesha Sherzai
Thank you to this month's Patrons for supporting us on Patreon:
"Joe"
Millie Pearson
Mary Lou Fusi
Carmen Fanous
Emily Iaconelli
Spanish Armada
Michele Olender


Don't forget to contact us at info@planttrainers.com with your question for our Plant Trainers Facebook Lives!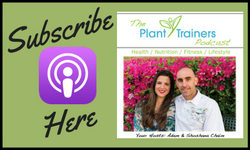 We hope you enjoyed this podcast! Please take a moment and leave us a rating and review over on Apple Podcasts – we would be grateful! This will help get our podcast out to others who may enjoy it. We promise to read your reviews and consider your feedback. This show is for you.
Please subscribe to The Plant Trainers Podcast on Apple Podcasts, Stitcher, iHeart Radio or Player.FM so you will know when we release a new episode. We're also available to Listen on Google Play Music!
Help us by spreading the news about our totally awesome Podcast!
Click here for a list of our services