Print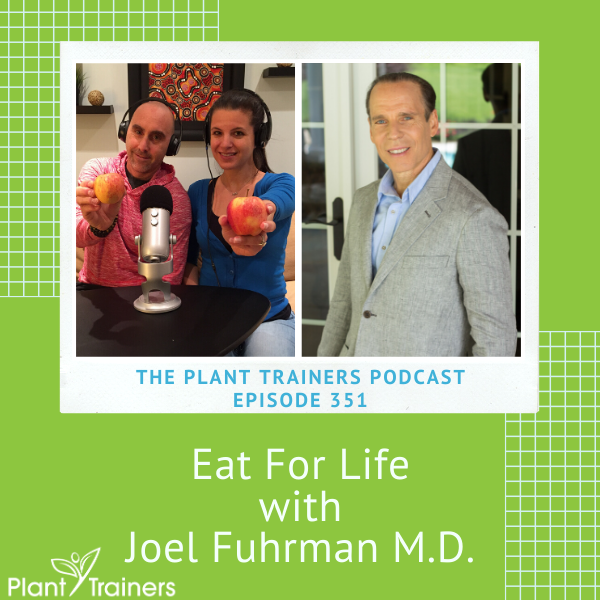 Podcast: Play in new window | Download
Subscribe: Apple Podcasts | Google Podcasts | Spotify | Stitcher | TuneIn | RSS

In this episode of The Plant Trainers Podcast, we talk with Dr. Joel Fuhrman who is a wealth of knowledge and is helping to fight the war on obesity, junk food diets, and unnecessary illness. He is teaching people to eat for life and we enjoyed discussing food addiction, the problems with junk food and how to overcome bad eating habits. We know you will find it interesting to hear what he says is the most important meal of the day, how to stack your calories and what his G-BOMBS are. Stay tuned to the end where we discuss what arena he was competitive in! 
Joel Fuhrman, M.D. is a board-certified family physician, six-time New York Times best-selling author and internationally recognized expert on nutrition and natural healing, who specializes in preventing and reversing disease through nutritional methods. He is the President of the Nutritional Research Foundation and on the faculty of Northern Arizona University, Health Sciences division. Dr. Fuhrman coined the term "Nutritarian" to describe a nutrient-dense eating style, designed to prevent cancer, slow aging, and extend lifespan. You may have even seen him on Public Television in your area. Dr. Fuhrman has a Wellness Center in New Jersey and operates his Eat To Live Retreat in San Diego where overweight people from all over the world come to stay for 4-12 weeks to conquer food addiction and recover their health.
In this episode we discuss: 
People are addicted to bad food 

How to win the war on cancer 

Vegetables are the best way to a healthier longer life 

Obstacles to change

Forced abstinence 

Learning to cook good food without harmful ingredients 

What is really wrong with fast food 

Dopamine 

G-BOMBS

The most important part of the day 

Stacking the calories earlier in the day 

Wheel study 

Overcoming food addiction and losing weight 

The biggest scam Are all nuts creates equal 
Links to things we mentioned:
Yummy Kids Activity Book for Kids
Dr. Joel Fuhrman – Website, Facebook, Instagram, Twitter, YouTube
Dr. Fuhrman's Eat To Live Retreat
Eat for Life: The Breakthrough Nutrient-Rich Program for Longevity, Disease Reversal, and Sustained Weight Loss by Joel Fuhrman
Eat to Live: The Amazing Nutrient-Rich Program for Fast and Sustained Weight Loss, Revised Edition by Joel Fuhrman M.D.
Eating For Health and Building Communities with Anthony Masiello – PTP289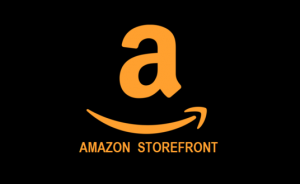 Thank you to this month's Patrons for supporting us on
Patreon
:
Millie Pearson
Mary Lou Fusi
Emily Iaconelli
Spanish Armada
Dan Pokorney
Mark Jeffrey Johnson


Don't forget to contact us at info@planttrainers.com with your questions!
We hope you enjoyed this podcast! Please take a moment and leave us a rating and review over on Apple Podcasts – we would be grateful! This will help get our podcast out to others who may enjoy it. We promise to read your reviews and consider your feedback. This show is for you.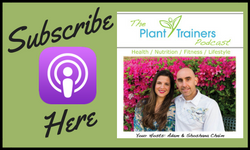 Please subscribe to The Plant Trainers Podcast on your favorite podcasting platform.



Help us by spreading the news about our totally awesome Podcast!
Click here for a list of our services