Print

Podcast: Play in new window | Download
Subscribe: Apple Podcasts | Google Podcasts | Spotify | Stitcher | TuneIn | RSS
In this episode of Hey Plant Trainers, we answer a question about eating plant-based/vegan after having weight loss surgery, specifically VSG (Vertical Sleeve Gastrectomy). People are having weight loss surgeries more and more these days, but many of them think that the surgery alone is the solution. After the surgery it is just as important to eat well in order to sustain a healthy lifestyle and lose the necessary weight while staying healthy.
Here is Autumn's question: "Good Day Plant Trainers! I had weight loss surgery (VSG) in June 2015 and then decided to go plant based in November. My weight-loss surgeon is worried I am not getting enough protein (insert eye roll) or omega 3 and told me I must eat salmon 2-3 times per week or I am going to get really sick. I feel better than I ever have & I do not want to eat any animal products! There is so little information out there on people who go vegan/plant-based after weight loss surgery, do you have any info or tips on the subject? The only thing I have noticed is that instead of eating 2-3 large meals a day I graze from 9am-6pm, but on all good stuff 🙂 my coworkers say my desk looks like a garden or farmers market. So do you think I am doing this the right way? By the way I am down 60lbs have about 45-50 more to go! P.S. Love the podcast!"
Links to things mentioned:
Remedy Food Live Events – Get 20% off with code PLANTTRAINERS
Proteinaholic with Dr. Garth Davis – PTP042
Proteinaholic: How Our Obsession with Meat Is Killing Us and What We Can Do About It, by Dr. Garth Davis
How Not To Die with Michael Greger M.D. – PTP051
How Not To Die: Discover The Foods Scientifically Proven To prevent And Reverse Disease, by Michael Greger, M.D.
Don't forget to contact us at info@planttrainers.com with your question for our "Hey Plant Trainers" segment!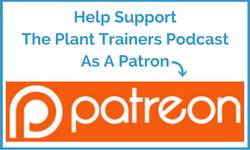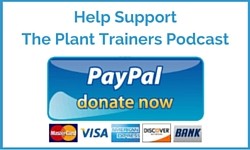 Do you want to create lifelong healthy eating habits for you or your family? Are you looking to help prevent heart disease, cancer and chronic diseases? Are you looking for guidance with your plant-based nutrition? We can help. If you are serious about getting results, you may be eligible for a FREE 30-minute Skype or phone consultation, where we can help you with your goals NOW. Easily book your session HERE. 
Subscribe to Adam's Journey by clicking here.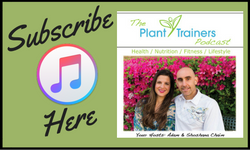 We hope you enjoyed this podcast! Please take a moment and leave us a rating and review over on iTunes – we would be grateful! This will help get our podcast out to others who may enjoy it. We promise to read your reviews and consider your feedback. This show is for you.
Please subscribe to The Plant Trainers Podcast on iTunes, Stitcher or Player.FM so you will know when we release a new episode. Now also available to Listen on Google Play Music!
Help us by spreading the news about our totally awesome Podcast!
Click here for a list of our services